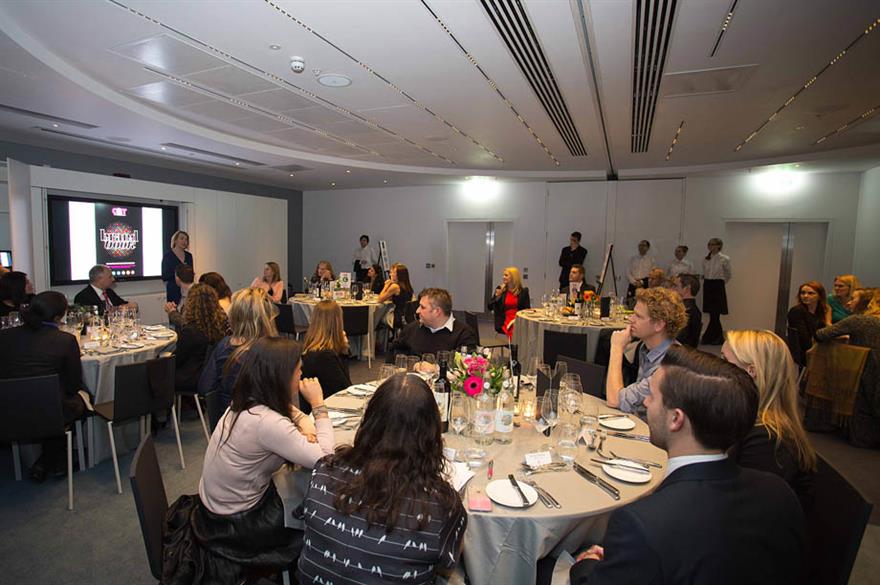 See photos from Monday's C&IT Brand Book Live event here
Financial
What defined 2014?
Budgets were still the biggest challenge, as well as the increasing regulations such as the FCA guidelines that have impacted on the types of events brands are holding.
Strong Q1 and Q2, followed by a cautious second half of the year. A rise in educational events and corporate hospitality events with training seminars linked to them.
2015 challenges
Compliance and internal sign-off procedures for events being lengthened will be a challenge.
A migration towards digital communications instead of events.
2015 outlook
A positive first half of the year is forecast, with the rise in innovation and technology seen as a opportunity for client events.
Retail
What defined 2014?
2014 was a buoyant year in the retail sector. Brands realised once more the value behind events and were 'falling over themselves' to deliver B2B experiences.
Brands were more willing to go with the unknown. Bigger agencies were pitching against much smaller competition that offered new, creative ideas that appealed to corporates. Corporates were keen to find something new and keep their events fresh and creative.
2015 challenges
Keeping up with social media and new technologies as they become more advanced and retail brands' staff, customers and clients become more 'tech-savvy'.
2015 outlook
Next year should be more settled as brands start to reevaluate their objectives and discuss what they hope to get out of their events to make sure that they build on the positivity of 2014.
The most successful brands in 2015 will be the ones with the best brand message, with the link between consumers and staff now closer than ever.
IT & Telecoms
What defined 2014?
Budgets were static on average, although lower from some of the more traditional global behemoths, while increasing to "exceptional" levels among some smaller, more aggressive firms.
There was a move towards increasing engagement & creativity; and geographically from multiple European events to one, pan-European event.
2015 challenges
How will corporate planners and agencies run bigger events with relatively level budgets?
Expectations will increase along with confidence and short lead times also adding pressure so a real desire to increase these.
2015 outlook
Positive. New products launching, with a move to using events to create content rather than vice versa and plenty of pre-bookings already for venues suggests further increased confidence.
Pharmaceutical, Health and Beauty
What defined 2014?
The number of events remained static but budgets rose - in some cases by as much as 15%. The extra money enabled agencies and clients to invest more in the delegate experience.
2015 challenges
In 2015, the impact of evolving regulatory changes mean that healthcare companies will have to report on monies spent on individual healthcare professionals.
The agency role is expected to become more administrative, with a greater focus on Strategic Meetings Management in order to collate this data for the following year.
2015 outlook
The tightening of regulatory controls for greater spend transparency should be seen as an opportunity for the healthcare sector. It will result in better quality events and may lead to a rise in niche events as healthcare professional delegates will need to choose only the most relevant events to attend.
Automotive
What defined 2014?
2014 saw a return to confidence in the sector, particularly with renewed interest in long-haul incentives. Destinations that are of interest include South Africa and Vietnam.
Seeing shorter turnaround times - sometimes being asked to turn around briefs with a week's notice. Sign-off times are getting longer and then agencies have to deliver solutions faster.
2015 challenges
Keeping ideas for events fresh and innovative - dealerships in particularly have been used to incentives in emerging destinations, so the challenge for agencies is to keep coming up with something new and exciting.
2015 outlook
Technology is key in terms of how events will be presented and the content - how is the car being transformed into a mobile environment and how will this be exploited in events?
Training events are increasing in importance and number however these do not get as much attention as they may deserved as they are not seen as 'sexy' as product launches
Food & Drink
What defined 2014?
Defined by more confidence and optimism as budgets increased, which also resulted in more pitches, so hard graft for agencies to win the work.
Food and drink brands found it harder to reach their consumers and customers so face-to-face events are more important than ever.
2015 challenges
Rising supplier costs and continued involvement from procurement making the tender process more challenging and brands being forced to do more with less.
2015 outlook
Events like the Rugby World Cup provide good branding opportunities, while the general election could be seen as both an opportunity and a threat.
Have you registered with us yet?
Register now to enjoy more articles
and free email bulletins.
Register now
Already registered?
Sign in