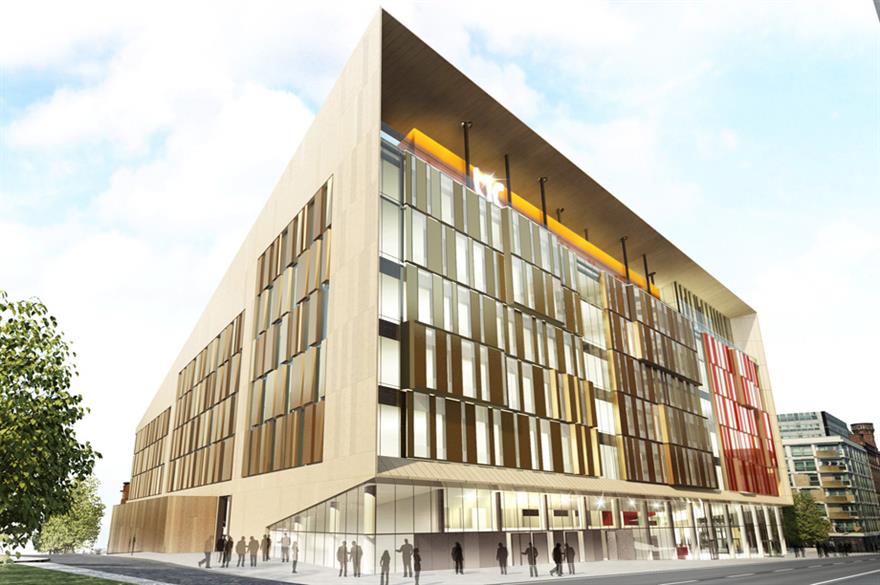 The centre will aim to attract meetings in a variety of sectors including energy, manufacturing, health and the development of future cities.
In the past year alone (2013/2014) Glasgow has delivered 58 conferences in these key areas, generating more than£16.8million to the local economy. The conference centre, set to open in March 2015, will include meeting spaces located across three of its nine floors.
The main tiered auditorium will have a seating capacity of up to 450 people with varied format options, while the building's state-of-the-art design will enable the auditorium to be sub-divided into three self-contained and soundproof areas, seating 150 in each; or alternatively, one tiered auditorium for up to 300 delegates and one flat floored theatre style area for 150 guests.
The building also includes an additional spacious auditorium with a seating capacity of 150, which will be kitted out with the latest technology including video and audio streaming, touch screen control panels and retractable projection screens.
The venue also caters for smaller groups, with the top floor hosting eight seminar or breakout rooms that can accommodate up to 35 people in each space. Four of the seminar rooms have removable walls to create two large seminar rooms for up to 70 in each.
Aileen Crawford, head of conventions at Glasgow City Marketing Bureau, which unveiled the conference centre at EIBTM this week, said: "We're delighted to introduce the new state-of-the art Technology and Innovation Centre at the University of Strathclyde. Glasgow's profile is continuing to shine in the global spotlight after our most historically influential year and introducing our new conference centre is building on our conventions success to-date."
She added that the venue is a unique facility with a collaborative ethos between industry and academia whilst linking domestic and international associations.

Professor Sir Jim McDonald, principal of the University and Chair of Glasgow Economic Leadership, said: "The city of Glasgow has an enviable reputation for research and innovation, and here at the University of Strathclyde, we are proud of our track record in creating successful partnerships between business and industry, policy makers and academia. Glasgow has become a conference powerhouse in recent years and we are delighted that our new Technology and Innovation Centre in the heart of the city is already attracting international meetings of the highest calibre."
Glasgow has confirmed winning bids to host 186 conferences in these sectors up until 2022, securing a boost in the region of £200m to the local economy.
More:
C&IT Destination of the Week: Glasgow
Have you registered with us yet?
Register now to enjoy more articles
and free email bulletins.
Register now
Already registered?
Sign in