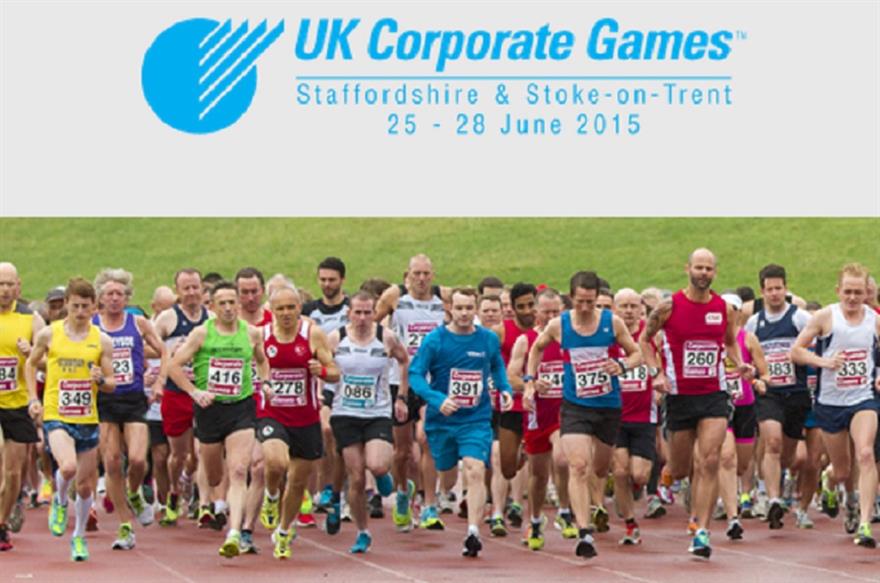 Organisers are expecting more than 4,000 competitors from some of Britain's biggest businesses to take part in the four-day event from 25-28 June.
Keele University, Fenton Manor and Newcastle College are among the venues selected to host the Games.
Keele University will host cricket, hockey, rugby and netball competitions, as well as the Great Games Party at its Students' Union. It will also provide overnight accommodation for the business athletes during the Games.
The competition could bring up to £2.5m to Staffordshire. Analysis of the 2010 UK Games in Liverpool calculated 4,460 participants spent approximately £2,490,911 on accommodation, food and drink; £390,663 on shopping and visiting attractions; and £136,578 on travel and other expenses.
Marcus Wilson, head of marketing at Keele University, said: "This is a very exciting opportunity for Keele and Staffordshire to show what the region can do for businesses nationwide. We pride ourselves on the versatile facilities across the University and at Keele Hall; our on-campus grade II-listed conference venue; and our dedication to being able to provide an alternative to traditional networking and conferencing."
Doug White, global partnership director at UK Corporate Games, commented: "We have been fortunate enough to stage games all around the world in great cities like Moscow, Zagreb and Bilbao and right across the UK, but if you consider the tremendous outdoor facilities at Keele, the massive indoor capacity at Fenton Manor, the impressive facilities at Newcastle College and the beauty of Trentham Gardens, in addition to the central location, we genuinely have confidence that this is a match for any destination."
Mark Winnington, Staffordshire County Council's cabinet member for economy, environment and & transport, added: "We are looking forward to welcoming all businesses, big or small, national or local, to participate in the Games across Stoke and Staffordshire. The Games will not only be an excellent boost to the economy, but also a fantastic opportunity to showcase what the area has to offer as a place to work, socialise and get involved in sport."
This summer, Liverpool hosted the World Corporate Games coinciding with the International Festival for Business from 26-29 June.
Have you registered with us yet?
Register now to enjoy more articles
and free email bulletins.
Register now
Already registered?
Sign in