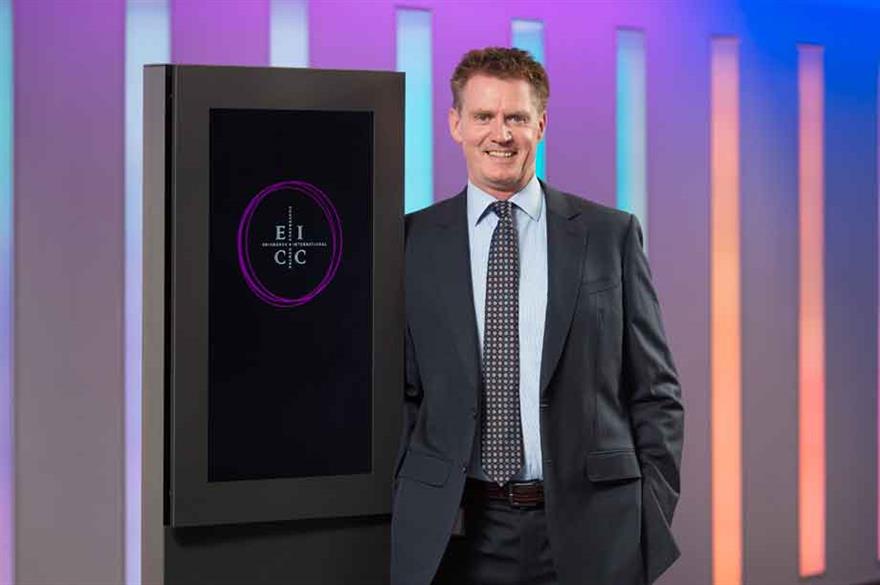 What will your new role entail?
My role will be to lead the EICC team and to sustain our reputation for being one of the key players in the conference and events industry.
I have spent 20 years running four and five-star hotels and I know that industry well. It is an exciting time to take on the role. The challenge will be to bring more business delegates to Edinburgh and attract larger and longer duration events.
Are you noticing any trends amongst corporate clients?
Corporate clients have always been thoughtful about their brand positioning through events. Increasingly this extends to an immersive experience for audiences, which makes new demands on venues. We have to provide a blank canvas and deploy cutting-edge technology to facilitate the total branded experience that's required.
Budgets are having to work harder and it is part of our skill set to help clients get the most out of their total event spend. Bigger budgets go further in venues that offer flexible space configuration and that have the expertise to bear down on waste.
More: EICC appoints new chief executive
Have the Commonwealth Games in Glasgow and the Ryder Cup in Gleneagles shone the spotlight away from Edinburgh in recent months?
The spotlight has been on Scotland as a whole. The Commonwealth Games and the Ryder Cup were both a huge success and I think they were more of a benefit to Scotland than just to Glasgow. Edinburgh has a capacity and desire to be one of the leading destinations for events and our prime directive is to deliver economic development to the city.
What are the main challenges facing venues like the EICC today?
The venue stock is growing in the UK and internationally and securing the investment capital needed to stay ahead of the competition challenges all businesses in our industry. Our recent £30m investment in new city centre event space has given us a standout position, which we will leverage aggressively in the months ahead.
How important are corporate events to the venue?
We have good connections with government, education and corporate clients and we are hosting many different and major conventions events in the coming months. Corporate events are very valuable to EICC and Edinburgh and we want to help build the local business tourism industry.
Have you registered with us yet?
Register now to enjoy more articles
and free email bulletins.
Register now
Already registered?
Sign in