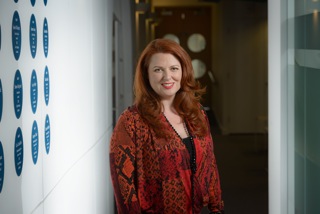 How did The Alchemy Partnership come about?
I wanted to move back into consultancy and having spent almost four years at Lanyon, I realised I had gained so much knowledge on digital and technology so it was natural to look at that area. I also did my Digital Marketing diploma last year and felt that there was a real gap and opportunity in this area.

What made you decide to offer training as well as consultancy services?
I was interested in the idea of teaching digital marketing as well as offering consulting services, but was not sure how to go about it. I was all ready to launch my consultancy and then a couple of months ago the Digital Marketing Institute, which ran my diploma course, decide to find partners to teach the courses rather than do it themselves and I managed to negotiate a deal with them to become the exclusive trainer of the qualification for the events industry.

What will the course entail?
I will teach all the required modules for the diploma, such as SEO and email marketing, so it will be the same qualification but the difference will be in the delivery. We will look at how these techniques can be applied to the events industry.

Who is your target audience?
It will be valuable to anyone in the events industry looking to boost their digital marketing knowledge, so venues on the supplier side, and corporates and agencies on the buyer side.

What format will the training take?
It will be offered as a five-day boot camp, or as a part-time evening and weekend course. I am going to partner with some organisations and specialists in both digital and the events industry to deliver the modules. I am also lining up some tutors on the events side to help tailor the course - I expect to have around five event industry experts as tutors, as well as some digital marketing specialists on board in the next month.

What does the partnership with EVCOM mean?
I am working with EVCOM to come up with some courses relevant to the industry. So for people that don't require the full diploma, there will be taster sessions on specific elements of digital marketing tailored to the events industry, that EVCOM members can attend.

What sort of companies will you be offering consultancy too?
I am already working with several companies, one of who is in the health and wellbeing space. I am mostly looking to work with SMEs who require help not just with digital marketing, but also marketing, communications and overall business strategy.

Where did the name 'The Alchemy Partnership' come from?
I believe there is magic in collaboration, and that collaboration can be truly transformative. When companies from different backgrounds, for example digital and events, come together, that's when true innovation happens. And that's what alchemy is all about.
Have you registered with us yet?
Register now to enjoy more articles
and free email bulletins.
Register now
Already registered?
Sign in