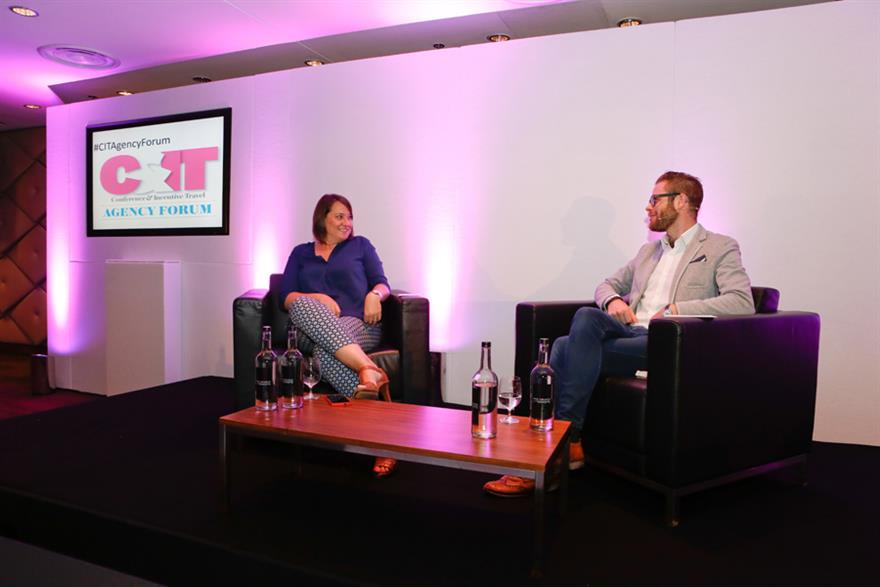 Working with the venue on wi-fi connectivity
Speaking at the C&IT Agency Forum at Wembley Stadium, Maggie Roxburgh, internal communications and events manager at Talk Talk, said: "It is critical to make sure that the wi-fi at an event is rock solid, that it can cope with the volume and that you have the infrastructure to support it."
Lawrence Alexander, strategy director at Logistik, agreed: "A lot of venues have capacities for 1,000, 2,000 and 10,000 people but they have wi-fi that only supports 500. Until those capacities start to measure up with the connectivity numbers, we're never going to see the people who deliver innovative technology content deliver it consistently."
Gamification
During the 30-minute session, the conversation moved on to the benefits of gamification. Roxburgh said: "I'm a bit cynical about gamification for gamifications sake. I think if you've got a great story to tell and you can tell it by adding a game then great. If people are just adding gamification because its trendy then I'm a bit tough on that."
Alexander added: "Gamification isn't really a thing. It's a way of describing natural competition in society. If your content promotes natural competition that is great. Forcing it in is not going to work."
Event apps
After presenting a case study on a web-based app used at a Talk Talk conference, Alexander told the forum audience: "I would highly recommend that people don't try to build their own apps. As an events agency, we deliver a lot of events and we are in a good position to reuse a lot of what we make. Our research and development budget is wisely used in that regard. I see lots of people who develop apps for one off events and for me that is a crazy waste of budget."
Have you registered with us yet?
Register now to enjoy more articles
and free email bulletins.
Register now
Already registered?
Sign in