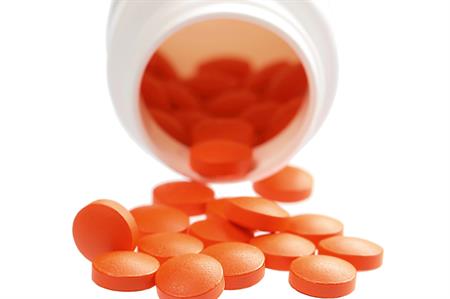 Size of market
Pharmaceutical business accounted for 11.3% of the top 50 agencies' event-based turnover in 2013, according to C&IT's State of the Industry Report.
Major players
Astrazeneca, Glaxosmithkline, Pfizer, Johnson & Johnson, Roche, Bayer AG, Novartis, P&G and L'Oreal are the major players in the pharmaceutical and health-and-beauty industry.
Key agencies
Ashfield Meetings & Events, Zibrant, WRG Creative, CWT Meetings & Events, Rapier Group, Banks Sadler and MCI UK are some of the dominant agencies in this sector.
Market trends
Spend is always at the forefront of people's minds for the pharmaceutical industry, says CWT Meetings and Events UK account manager Gill Day. "Everyone is looking for ROI, not only to justify their meeting spend but also to ensure that the event is worthwhile for attendees.
"For procurement and purchasing teams, it's about making sure they keep costs down yet still provide great value to their internal clients. The other factor is monitoring spend on healthcare professionals (HCP) - reporting and being able to manage all costs is absolutely key."
Further compliance
In fact, transparency and reporting the value for all interactions with HCPs, including attendance at medical education events, will become a requirement across Europe from 2016, which replicates the Sunshine Act (Open Payments) requirements in the US.
Luke Flett, sales and marketing manager of Ashfield Meetings & Events, explains: "Consulting with our clients to ensure they are prepared to meet the changing compliance and reporting landscape will be a key priority this year.
"Also, in order to attract HCPs in a world where transparency and reporting will be front of mind, we need to challenge ourselves to explore ways in which it is possible to deconstruct traditional healthcare meetings.
Innovation, collaboration and consolidation
"We expect a demand for more innovative thinking, not only in the meeting design, digital, content and programme, but also for innovative solutions across supply chains.
"The market is demanding more collaborative working between medical education, healthcare communication and event management agencies. By working in strategic partnerships, ultimately we can offer more engaging and rich, content-driven events."
A trend driven mainly by the top 20 global healthcare companies' focus on geographical rationalisation, either on a regional or global basis, has seen consolidation of event spend into a smaller number of agencies over the past few years.
Future forecast
As the pharmaceutical industry moves forwards towards a 'new world' in 2016 with the introduction of new reporting requirements, there will undoubtedly be major changes in delegate numbers and event types at medical education events.
Flett says: "Externally facing events will become smaller and more scientific in their content and congress attendance will decrease as pharmaceutical companies look at more innovative ways to distribute congress content to their customers. There will be more strategic partnerships adopted in terms of the funding and sponsorship of meetings.
"We are still forecasting for future growth as the sector starts to integrate meetings, technology, engagement and digital across all areas of their business. "In an increasingly regulated environment, integrated software solutions that are able to capture all interactions with HCPs will be an integral part of our business mix."
Merger and acquisitions
Following recent ongoing discussions between Pfizer and Astrazeneca, many predict that mergers and acquisitions will continue into 2015 as healthcare companies look to improve their product pipelines and enter new disease and therapeutic areas, which will in turn filter through to event strategies.
Pharmaceutical, health and beauty news on citmagazine.com
October 2013: International nutritional supplements and wellbeing company Lifeplus welcomed 900 associates - who sell its products throughout the world - to the CCD Congress Center Dusseldorf. The annual roadshow is a chance for Lifeplus' UK and US-based directors and scientists to meet, share business tips and watch presentations from the management team.
January 2014: Allergan reappointed production agency Metro Broadcast for its 2014 Anti-Ageing Medical World Congress in Monaco. Touch Associates was also chosen to help deliver the event, which took place at the Grimaldi Forum over three days in April.
May 2014: Glaxosmithkline became part of a criminal investigation in Poland for allegedly bribing doctors to give talks promoting a new drug company in Europe. The drug company is under investigation for a training programme run by doctors in Poland from 2010 to 2012.
April 2014: Bayer re-appointed Ashfield Meetings & Events as its preferred supplier for venue-finding services. The healthcare company originally hired the agency in March 2012 and has now extended the contract for two years.
Have you registered with us yet?
Register now to enjoy more articles
and free email bulletins.
Register now
Already registered?
Sign in