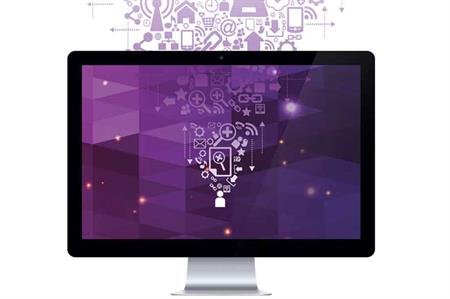 Size of the market
In 2013, IT represented 12.8% of the Top 50 UK agencies' business, while telecoms accounted for 11.4%, according to C&IT's State of the Industry report 2014. Overall, IT and telecoms accounted for 24.2% of UK event agencies' business in 2013.
Major players
2013 was a year of progression for many big brands with Google Glass continuing its development into one of the most exciting products around as wearable technology gains pace. Apple and Samsung maintain their stronghold on smartphone technology with the release of the iPhone5s and Galaxy S4.
Key agencies
Key agencies include George P Johnson, whose accounts include Cisco, Blackberry and VMWare. Elsewhere, WRG Creative works with a range of IT and telecoms big hitters including Three, EE and Hewlett Packard. CWT Meetings & Events and Banks Sadler are also key players in the sector.
Market trends
Growth has continued in the sector off the back of a successful 2012. However, adapting to the landscape has been something of a double-edged sword.
"The market changes a lot, which has been a challenge, although we also see it as an opportunity," says Melissa White, head of experiential marketing at Sony Mobile.
As the market grows, the pace within the events industry accelerates, shortening lead times and stretching budgets.
"Lead times within the IT and telecoms industry are the most challenging of all sectors. Budgets get smaller and are squeezed so we need to be more creative," adds White.
Audiences within the sector are so well connected to the latest technology that keeping them engaged and sparking their imagination while staying innovative puts pressure on event planners. However, because of the sector's competitive nature the number of events has grown and the brands that flourish are the ones that strive to be different.
Lucy Hudson, head of field marketing, international (EMEA, Asia Pacific) at Teradata, says: "It's a question of making sure you differentiate yourself from the others. You have to know that what you're providing is giving your delegates more value than other events."
Charlie Hepburn, managing director at Vivid Event Group, agrees and says budgets are being spent in smarter ways: "Interesting techniques have to be used to keep things fresh. IT and telecoms companies need to reflect the brand in an event and if they are industry leaders they need to communicate this in what they do."
Future forecast
Mel Atkins, managing director of Ex Events, believes brands will continue to try to find strategic ways of using their budgets. "Clients remain cautious over how they spend their budget and on the style of their event," he says.
Kevin Jackson, vice president, sales and marketing, EMEA at George P Johnson, says that proving value is more crucial than ever: "After eight years of budgets constantly being shrunk, they're starting to come back. But we still need to prove value. Brands have to be able to justify what they spend."
Teradata says it is planning to increase the number of events as budgets grow. But Hudson predicts a change in strategy: "We're seeing a lot more demand for customer-to-customer interaction so we have introduced a series of events called VIP Lounge. These will be specialised for more niche audiences."
Teradata isn't the first big brand to change its events focus. In March, Blackberry cancelled its Live conference in order to focus on smaller, targeted events, implying a growing trend in the sector.
Top IT & Telecoms stories on citmagazine.com
August 2013: Global electronics and manufacturing company Brother appointed The Fresh Group to its events and exhibitions programme. Fresh previously worked with Brother on its Big Ambition roadshow in 2010.
November 2013: Virgin Media's brand amplifications team was absorbed into its advertising and sponsorship divisions after a number of redundancies that included the departure of head of brand amplification Simon Dornan. Dornan joined Nokia Mix Radio in January to oversee its trade and consumer events.
December 2013: BT was confirmed as the official partner to the International Festival for Business 2014, Britain's biggest business festival for more than 60 years. The telecoms giant was joined by CNN who was named as the official media partner for the event.
February 2014: EE entered into a multi-million pound, six-year partnership deal with Wembley Stadium in a bid to make it one of the most technologically advanced venues in the world.
June 2014: Three appointed Zibrant LIVE on an exclusive two-year contract to deliver incentive programmes for the mobile network's UK and overseas employees.
Have you registered with us yet?
Register now to enjoy more articles
and free email bulletins.
Register now
Already registered?
Sign in