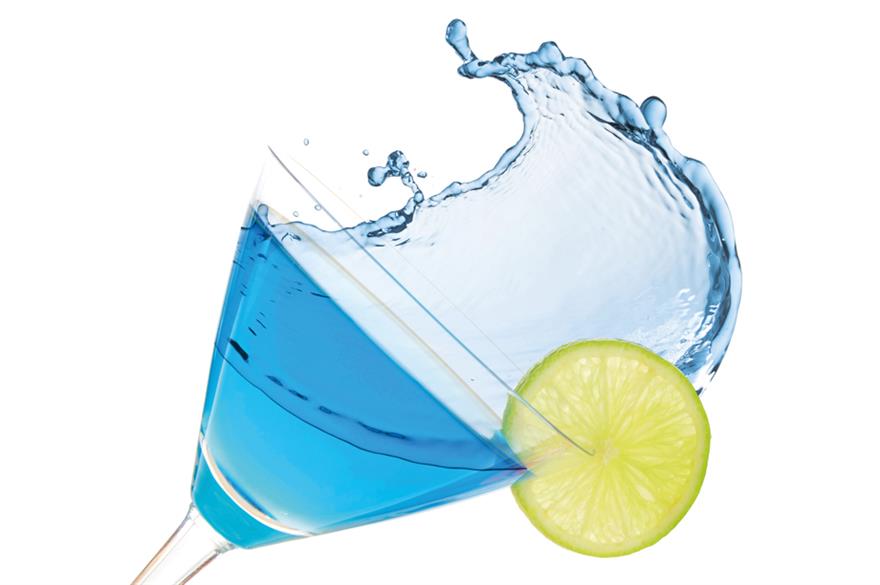 Size of market
The food and drink sector of the events industry accounts for 8.2% of the top 50 agencies' business, according to C&IT's State of the Industry 2014. There are more than 6,000 food and drink manufacturing businesses in the UK - the largest manufacturing sector in the UK - and the food industry has a turnover of £80bn.*
Major players
Coca-Cola, Nestle, Britvic, SABMiller, AG Barr and Dairy Crest
Key agencies
Include Crown, RPM, Bluehat Group and Capita Travel & Events
Market trends
The competitive environment is fierce for food and drinks brands and with major retailers currently sending a clear message on competitive pricing, food and drink manufacturing is feeling the knock-on effect.
"Commodity price pressures for manufacturers mean that event budgets are, and will continue to be, stretched," says Anita Lowe, director of meetings and events at Capita Travel and Events. "Agencies have to work with brands to demonstrate value for money and return on investment while delivering brand-led event experiences that support differentiation."
This year's summer of sport - with major events such as the Fifa World Cup 2014, the Tour de France and the Commonwealth Games taking place alongside established events such as Wimbledon - has had a positive impact on the sector, according to Matthew Curran, director at Chew Events, which works with brands including Twinings.
"We are seeing a lot of clients interested in hosting 'sporting' related events this summer which, in turn, looks to food and drink to enhance the experience, such as an emphasis on being fit and healthy to tie in with the Tour de France," he says.
Nicky Havelaar, managing director of Crown Business Communications, says that the agency has not necessarily seen an increase in briefs prompted by the packed sporting calendar this summer but says that such an environment does help generate work.
According to Havelaar, the main challenges facing the bigger brands in the sector is responding to increasing consumer demands about where their food and drink is sourced. "People want to know what is in their food as well as their drink," she says. "Bigger brands need to think about how they can compete with smaller companies that are demonstrating the 'provenance' process."
Pernod Ricard UK's, head of experiential marketing, Kenny Hyslop, who is also responsible for corporate events, says the brand's events ethos is focused all around the brand in hand.
"For that reason, the space is a competitive one," he says. "I see the biggest challenge in staging events as ensuring a point of difference, creating an event or experience that is totally unique and will gain attention and demand."
Agency RPM's founding partner Hugh Robertson says there will be an increased focus on the 'before' and 'after' parts of the consumer journey.
"This manifests itself as clients requesting ever more integrated communication plans that include robust strategies for generating buzz and interest around the campaign before the event," he says. "We also need to develop tools for follow-up after the event to sustain momentum."
Future forecast
Capita Travel & Events says the number of events it is working on in the sector has increased slightly. "Events are smaller, shorter and often regional rather than national and with a trend towards live streaming support. Hospitality has increased slightly, too," says Lowe.
The Government has been putting lots of effort into driving growth, in particular increasing international opportunities for UK food and drink brands. Focusing on making the 'Great British' food and drinks sector more competitive, it aims to increase exports and develop new food technologies.
Another factor having an increasing influence is the rise in awareness of the dangers of sugary and fatty foods. Many food and drink brands are looking to adapt their marketing and events to encourage healthier lifestyles.
RPM's Robertson adds that the sector is proving to be very innovative, with clients and their agencies keen to trailblaze new technologies and become innovation leaders. That said, the goal is to channel new technology in appropriate ways and innovation is even more of a requirement for premium food and drink brands, meaning they demand more exclusive and high-end events.
*According to statistics from Focus Management Consultants
Top Food & Drink news

July 2013: Evolve Events, which counts Waitrose and Pret a Manger as clients, reported a boost in demand for events from the food sector, saying there was an uptake in enquiries and confirmations, demonstrating confidence in the sector.
January 2014: At C&IT's annual Corporate Forum, Innocent Drinks' environment manager, Charlie Heavey, said that the brand organises 25-plus events a year, including a Christmas and summer party, quarterly meetings and beat-boxing events.
February 2014: United Biscuits held a technical group conference and dinner at Old Trafford's Manchester Suite. Delegates had numerous networking opportunities throughout the day, with the room converted to a dinner venue for the evening.
June 2014: Agency SN2R produced a 25th anniversary celebration for 100 staff from the frozen food manufacturer, MDC Foods, at Flitwick Manor, a Georgian country house in Bedfordshire.
Have you registered with us yet?
Register now to enjoy more articles
and free email bulletins.
Register now
Already registered?
Sign in