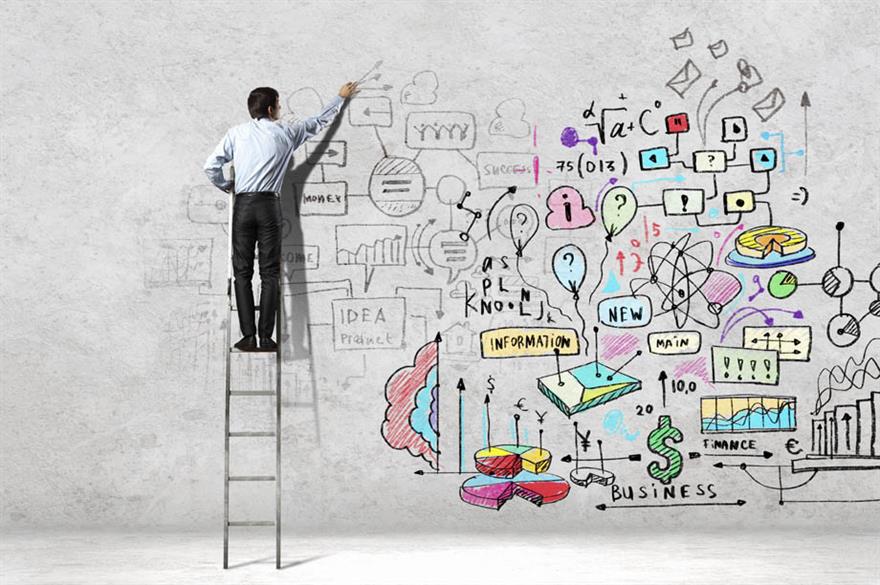 We recently conducted a study that questioned people on their attitudes towards creativity in the workplace. We spoke with more than 7,000 people in 11 markets across Europe, North and South America, the Middle East and Asia.
I was shocked to discover that the UK reported the least creative confidence - only 54% believed in their own ability to think creatively and in the support their industries would offer to creative thinking. This compares very unfavourably with the top four: Brazil (79%), US (68%), China (66%) and Germany (66%).
This is not only worrying, but sad. This country is famous for its creativity, even if we are not so good at maximising its commercial value.
So, what's the problem? In the survey, 67% of UK respondents said they believe that creative thinking increases sales, but just 19% strongly agree that their company's culture encourages creativity.
It appears that businesses aren't creating an atmosphere in which employees are encouraged to offer up their creative thoughts if it's not part of their everyday role. Look at Innocent, Pixar or Red Bull for proof that a spontaneous and creatively supportive environment drives success.
Another explanation can be found in Deloitte's most recent manufacturing competitiveness index. It is no coincidence that the top four countries in our survey are also predicted (along with India) to be the top five most competitive manufacturing nations in 2018. And the UK? 19th.
I've spoken before about the need to be brave within our industry but we must also be brave as a nation. It's time for business leaders to look at how to build a support system for creativity, grow confidence and make the UK a creative contender once again.
Julian Pullan is president, EMEA Jack Morton Worldwide
Have you registered with us yet?
Register now to enjoy more articles
and free email bulletins.
Register now
Already registered?
Sign in