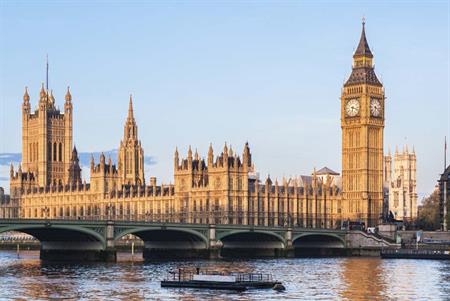 The Government's old events framework was a shambles, with fewer than 20 suppliers from an unnecessarily long list of 123 receiving business in the past three years.
Crown Commercial Service, which took on the doomed Central Office of Information (COI) agreement in 2012 after the department was dissolved, promised to offer a centralised, streamlined approach when it launched a £50m events tender in the summer of 2013.
Finally, nearly a year on, the Government fired the starting gun on a new wave of events work with the selection of 19 event agencies.
So is the all-new framework really better?
Reducing the number of suppliers from 123 to 19 is a step in the right direction. Jo Rozsich, Crown Commercial Service's lead for events, said: "We wanted to build on lessons learned and consulted with the industry on a solution. We wanted to reduce the barriers on suppliers when bidding."
However, the process took longer than anticipated, says Simon Hughes, who was the COI's director of events before it was disbanded. "The application process was an arduous task. Those who were used to the process being an intelligent one that showed knowledge of the events industry were frustrated because the questions gave mundane areas equal weighting to ones that are business critical."
A significant number of well-established agencies on the COI agreement - DRP Group, First Protocol, Smyle, TFI Group - have disappeared from the list. "Previous experiences of working with government has put agencies off," explains Simon Maier, creative director of the TFI Group. "It always involves jumping through hoops."
The days of big roadshows and large exhibitions have disappeared from government and, with this level of spend being driven out, agencies have questioned the ROI. However, the credibility of working for the Government remains an important commercial factor for agencies.
Political instability
With a UK general election looming, a wariness about the stability of government work persists. Smyle's managing director, Rick Stainton, explains: "A change of government combined with pressures on budgets could lead to changes next year.
There is much more uncertainty surrounding government policy than corporate. The framework is worth about £50m over four years, which could increase, but it could also drop."
Roster's range
If some of the industry's biggest agencies have been put off by past practices, does the new list reflect the 'best of the best'? Hughes admits: "The new roster restricts choice. It lacks specialist suppliers. They do not have direct access to government now."
"Also, there was uproar recently over the framework for the PR industry because a lot of expertise was lost when a number of agencies that are well-established in government were not appointed.
"The big question is whether this new agreement will lead to a fair distribution of work for the industry. We shall have to wait and see."
TWITTER BUZZ
As govt comms budgets have come under pressure the focus is increasingly on content & ROI - that makes them great clients @jezpaxman
My time as COI framework supplier was a waste of resources. Always was same few agencies ... @MikeBell3D
Early days for framework and government digital strategy. Too soon to say. @TheLiveGroup
Working with govt is important in business mix - it adds credibility to an agency's client list @WeAreSauce
Adds level of credibility. And they pay reliably and quickly! @BeThereGlobal
Concern is govt needs to ensure it is accessing the full range of talent in the UK's comms industry. @marcoevcom
Have you registered with us yet?
Register now to enjoy more articles
and free email bulletins.
Register now
Already registered?
Sign in