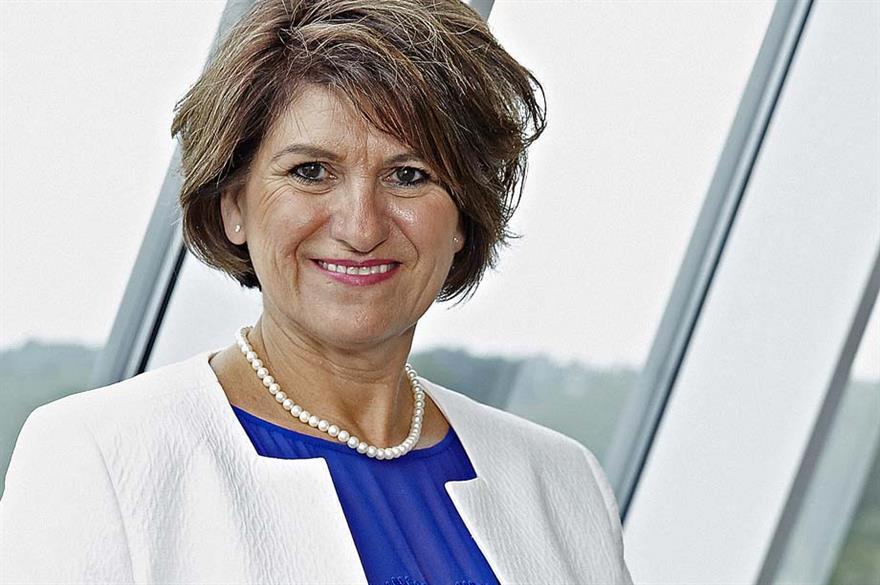 The impressive LinkedIn page of Helen Parlane reveals a colourful career as an entrepreneur, London 2012 Games Maker and event planner for royalty, celebrities and now Colgate-Palmolive, where she is events and office environment manager.
Parlane discovered her talent in events as an executive assistant for a multi-millionaire CEO. "There is no room for error when organising events for top CEOs and that's where I cut my teeth."
Games Maker
I felt like a celebrity on the Tube in my London 2012 Games Maker uniform. I used all my holiday allowance to be a team leader in event services at the Olympic Stadium for both the Olympics and Paralympics. I have never worked so hard in my life, but it was a wonderful experience. The biggest challenge was leading a team of 16 volunteers that changed daily. I was sitting in a cafe one day, and a couple that I had been chatting to paid my bill without me knowing. It brought tears to my eyes.
Royal recruit
A career highlight was working with Princess Anne on an event for Save the Children at Buckingham Palace. She was amazing to work with. Royal events are challenging because they are planned to the minute.
Entrepreneurial spirit
I ran my own events business for 15 years and I sold it in 2007 because it was 24/7 - I needed a break. Would I ever go back? No. I love events, but running a business as well is tough.
Next I joined Colgate-Palmolive, but I didn't start off working in events there. A volunteer committee ran the annual conference and I asked our vice-president to give the job to me.
I love the speed of events and creating something out of the box - something that people think is impossible. Hitches happen, but it's about anticipating what could go wrong and correcting that situation smoothly before delegates know. I love seeing the end product, seeing people enjoying themselves and getting value out of an event I created.
Creative influence
What I took from Danny Boyle's work on the Olympics was the importance of colour at events. Recently we launched a new product at a British Dental Association exhibition and, instead of having a red stand, as per Colgate's brand, we used purple to match the new product's packaging. You could see us from a distance and people approached to ask what Colgate was doing, which is exactly the reaction you want. Sometimes the simple things have the biggest impact.
MY EVENTS
I work closely with our HR director and a volunteer committee to organise Colgate-Palmolive's presence at industry exhibitions and its major annual goal-setting conference in the UK & Ireland for about 160 people. I also look after the Nordic Group, which consists of five countries: Denmark, Sweden, Finland, Norway and The Netherlands. I also have responsibility for running the UK head office in Guildford, Surrey, which has 120 staff.
PARLANE LOVES ...
Christmas
I have a ten-foot Christmas tree

Holidays
I'm going to Strassburg, Austria for my honeymoon
Photography
I'm also interested in architecture and landscape gardening
Travelling
I've lived in Papua New Guinea, Fiji and Australia
Have you registered with us yet?
Register now to enjoy more articles
and free email bulletins.
Register now
Already registered?
Sign in