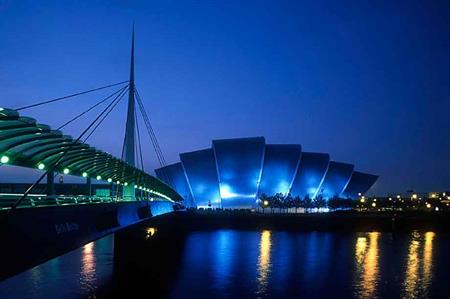 The four-day conference is expected to attract more than 3,000 delegates from around the world, as well as bringing in an estimated £4m of economic activity into local hotels, restaurants and bars.
The bid for the event was led by the British Association for the Surgery of the Knee, Glasgow City Marketing Bureau (GCMB), and the SECC, with support from local ambassadors including the NHS and Hampden Park.
Zhanna Kovalchuk, executive director, ESSKA, said: We're delighted to have taken the decision to bring our premier congress to Glasgow and the SECC.
"The team's enthusiasm and professionalism was evident and gave us the feeling that anything was possible in the city."
Director of conference sales at the SECC, Kathleen Warden, added: "The feedback we received from ESSKA was incredibly positive and reflected the partnership we have within the city and between ourselves and GCMB.
"It's another great association event, ideal for our venue, and it will make the most of the space and facilities we have."
Previous hosts of the ESSKA Congress include London, which held the conference in 2000, as well as Amsterdam, Geneva, Athens and Rome.
Last month, the World Obesity Federation became the first recipient of the new SECC Associate Award, which celebrates the contribution association events make to the local community in Glasgow.
The SECC will be used for a number of events at this year's Commonwealth Games in Glasgow. Click here to see C&IT's full round up of the Glasgow 2014 Commonwealth Games venues.
Have you registered with us yet?
Register now to enjoy more articles
and free email bulletins.
Register now
Already registered?
Sign in