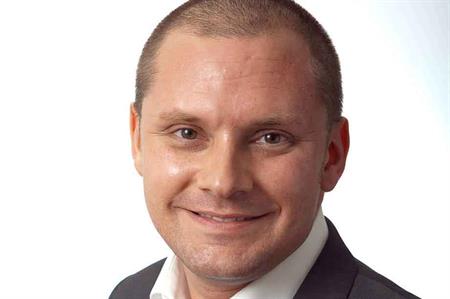 The IEM, which will hold its pre-launch event at The Meetings Show this week (8-10 July), will offer new accreditation to members, as well as information resources and knowledge-sharing platforms.
Susan Spibey, executive board chair of the IEM, said: "Our manifesto embraces new dimensions in professional recognition with the IEM Quality Mark featuring qualifications to demonstrate and benchmark competence thanks to accreditation, experiential and front-line learning helping employers and their staff."
However, event professionals have reacted negatively to the news of the introduction of another industry professional body, despite the IEM stating that it has received 'widespread support from all sectors of the UK industry.'
"A lot of promise but not much follow through"
Clearwater Events managing director Stephen Morton-Prior said it has become difficult to see the importance of associations. He said: "We have decided not to get involved with associations any more because we can't see what they give us.
"What is it that we're going to get other than spending lots of money on membership fees and networking with other members? I want to be networking with companies that want to be working with us instead.
"There are too many associations in the marketplace. There's a lot of promise but not a lot of follow through."
"No more than a series of networking opportunities"
Charlie Hepburn, managing director of Vivid Event Group, said: "I am a supporter of associations and what they provide but there are so many in the industry that not everyone is shouting from the same voice.
"If you have too many associations you dilute the information and the impact massively. Smaller associations tend to offer no more than a series of networking opportunities. You pay a net fee but what do you really get for your money?"
Andrew Wright, managing director of Fab Events Global, who is a member of both Eventia and EVCOM, added: "Many associations already have strong educational programmes but I am not sure if there is a place for another one.
"We look biennially at which associations are the most valuable to us before we sign up. However, we don't tend to look at those outside of our favoured associations in much depth."
"The IEM is showing good signs"
Richard Foulkes, vice chairman, BVEP, believes that an association that supports professional development should be supported: "The IEM has spent a lot of time validating the educational sector and taking individuals who are leaving university with event management degrees and helping to guide them through the industry during their first few years. Not many associations are doing this.
"I don't think it's a problem that there are a lot of associations. They are like clubs. You need to feel like you are a part of it and, if you do, you are inclined to join. There is a long way to go but the IEM is showing good signs."
Spibey said that the IEM's long-term aims include establishing a portfolio of awards and bursaries, creating a publications library and setting up recruitment and support services.
"Lifelong learning opportunities will prove key to assisting personal development and enhanced career pathways," Spibey added. "I was tremendously encouraged by the positive response received to my outline presentation to the Business Visits and Events Partnership (BVEP) during its first meeting in Liverpool at the International Festival for Business (IFB)."
Spibey added finally that if the pre-launch event at The Meetings Show is a success, the association's official launch will take place later in the year.
According to C&IT's State of the Industry Report 2014, association membership levels have declined massively, leading some to believe that the industry needs to rethink the model entirely.
Have you registered with us yet?
Register now to enjoy more articles
and free email bulletins.
Register now
Already registered?
Sign in