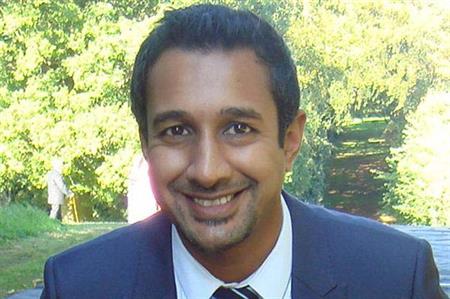 Chetan Shah, who will remain in his role as account director at The Black Tomato Agency, has launched MICEBOOK, an online platform for event organisers to share and search for expertise on destinations, venues and suppliers.
While Shah is CEO and founder of MICEBOOK, Richard Waddington, former founder and CEO of events agency First Protocol, has invested in the business and will take on the role of chairman.
Shah told C&IT: "I came up with the idea last summer and Black Tomato has been very supportive. The idea behind it is that all too often agency staff waste time looking for a specific contact, notes from a fam or event run by a colleague long departed or even just imagery to complete a proposal. MICEBOOK takes the functionality and usability of a high-end online search tool and makes it personal and shareable."
What is MICEBOOK?
"In its simplest form, MICEBOOK is an online contacts database," says Shah. "We do not have a central database for our industry. The platform will also allow users to 'favourite' top suppliers and add notes about the best suite in an unusual hotel, for example. The platform makes the retention of knowledge both easy and individual as each user creates their own personal databank. We are in the process of developing MICEBOOK as a mobile app – that will be the next stage."
What functionality does it offer?
Search – use advanced and personalised search capability to locate suppliers around the world.
Save – favourite specific suppliers to keep abreast of staff changes or additional products and services.
Enquire – designed with flexibility in mind, the enquiry system allows organisers to request information directly from the suppliers.
Note – users retain information and notes placed on the system as they move from role to role adding to their personal equity
Download – information such as brochures and imagery for proposals and pitches
Who has signed up so far?
"We have 700 suppliers on board, including major hotel chains, representation companies, 300-plus DMCs and 40 convention bureaus," explains Shah. "We are aiming to have 4,000 suppliers signed up in year one. Organisations looking to promote themselves through MICEBOOK can have a free listing for one year, while we establish the database. Membership for buyers is free."
What are the challenges of setting up MICEBOOK?
"The main challenge is momentum," says Shah. "The more buyers use it, the more suppliers will engage with it. MICEBOOK is fundamentally about collaboration, it is the ethos on which the platform was created and how we intend to grow.
"We have developed its capabilities and functionality with extensive input from individuals at leading event agencies and suppliers. This is the industry's tool so it is only right that the industry shapes it in a way that is most beneficial to them."
Tell us what you think: What do you think of MICEBOOK? Would you use it? Tell us below in the comments book or on Twitter @CITmagazine
Have you registered with us yet?
Register now to enjoy more articles
and free email bulletins.
Register now
Already registered?
Sign in