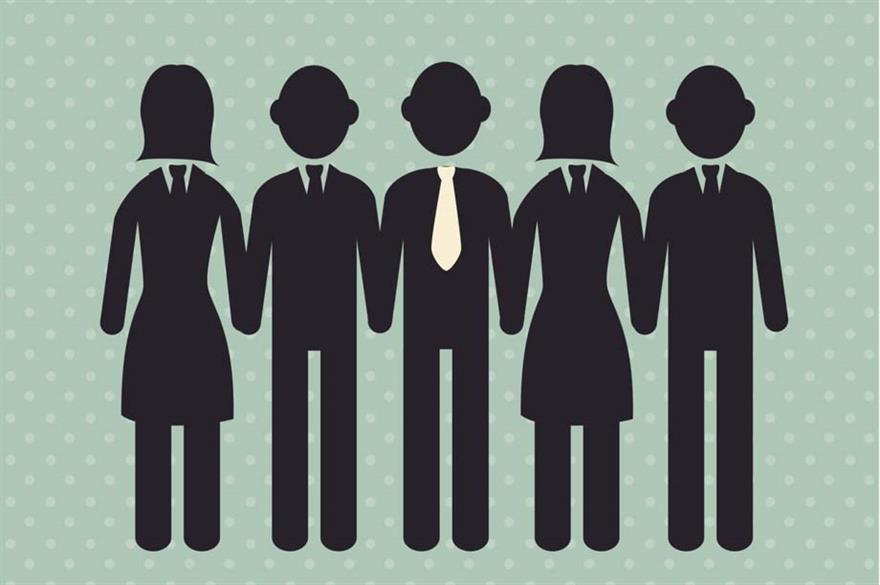 Three associations reign over the UK events industry: EVCOM, the Institute of Travel Marketing (ITM) and MPI, according to figures from C&IT's State of the Industry report 2014.
Some 43% of the agencies surveyed are members of EVCOM. However, in 2013, before Eventia and the IVCA merged to form EVCOM, 73% of agencies belonged to Eventia. In fact, between 2011 and 2014 before merging, Eventia was already experiencing a 20% decline in membership.
Similarly, the Chartered Institute of Marketing and ISES both saw a 5% fall off according to C&IT's survey, while ITM's market share remained constant at 12%. MPI's UK & Ireland chapter experienced a record year pre-recession in 2008 and has seen a steady decline ever since. Membership among corporate event planners has historically been low, too.
So why aren't more event professionals signing up to associations?
Time constraints, economic factors, irrelevance and just plain apathy are at the heart of the problem. Lex Butler, business development director at events agency Zibrant, which is part of Motivcom, explains: "Zibrant cancelled its membership of Eventia, now EVCOM, last year because we didn't find any benefits that could enhance us as an agency. We organise staff training in-house and keep up to date on the industry by reading industry publications and attending free educational events.
"Belonging to an association is also time-consuming. It involves time out of the office and most people are focused on their job – association membership just isn't a priority."
Butler also questions the relevance of associations. "Offering services such as a CSR toolkit seems old hat now, too. Associations need to be quick to respond to industry issues and the latest trends."
Money, money, money
Economic factors have also played a role. Miguel Neves, president of MPI UK & Ireland chapter, says: "The financial crisis, which we thankfully seem to be exiting, has placed greater pressure on budgets and personnel across departments and industries. This, in turn, has given staff less time to focus on engaging with associations, while making sign-off for association membership or sponsorship costs harder to obtain."
Too many?
For some, there are simply too many associations. Simon Mogford, sales and marketing director of agency First Protocol, which is a member of the Chartered Institute of Marketing, says: "The number of associations out there illustrates the lack of a cohesive voice and one single body that other professions benefit from. That EVCOM still accounts for less than half of the industry suggests there is still some way to go to having the unified industry body we need."
However, Sue Burgess, senior director of operations for BCD Meetings & Incentives, believes that there aren't too many associations and that each is important because they focus on different areas. She says: "Some focus more on training, whereas other produce useful white papers. Associations are really important when there is new legislation affecting the industry, such as TOMS.
"BCD M&I are currently reviewing their membership of industry associations. We feel it is very important to be part of industry bodies, both to input and support our industry and also share industry best practice and trends."
Communication
While ISES UK's chapter has bucked the trend and seen membership levels increase after redefining its proposition around creativity, Jane Hague, the chapter's outgoing president, suggests that important "value messages have got lost along the way".
Younger generations are likely to have missed this message, too, as Neves explains: "The newer generations, which are quickly growing in the workforce, are possibly not as familiar or comfortable with association models and the benefits and commitments involved.
"The most important challenge we face is communicating the value of membership and making sure that our members make full use of all the benefits."
Shift in focus
There is a trend across all associations to focus on engagement above membership. Neves says: "This means that associations will rely less on the membership dues, which changes their core revenue model.
"I don't believe that membership is killing associations, but I think that membership is not right for all meeting professionals. We welcome all participants to our events and initiatives. Members will always get better prices and access to unique features, but we are very happy for participants to choose not to become members. We welcome their engagement in the format that is the best fit for them."
Smaller agencies and newcomers
Zibrant's Butler believes that associations may appeal more to people who are new to the industry and to smaller agencies that do not have the resources to train staff, for example.
Indeed, Ovation Global DMC's marketing manager Ian Hemmingway is relatively new to the industry. He says: "Associations are extremely important. Ovation is a member of Site, ICCA and MPI. We can't claim to be experts in conferences and meetings if we don't practice what we preach.
"As a relative newcomer to the industry, I found associations great for physically meeting and understanding our industry and for leadership and learning resources.
"Younger members of the industry are thirsty for knowledge, particularly the opportunity to learn from industry icons. Nuggets of advice from the likes of Pat Delaney, Miguel Neves, Carina Bauer or Avinash Chandarana don't grow on trees and unless you work alongside these individuals regularly, you don't get access to their advice without being an active part of an association's L&D events."
Have you registered with us yet?
Register now to enjoy more articles
and free email bulletins.
Register now
Already registered?
Sign in