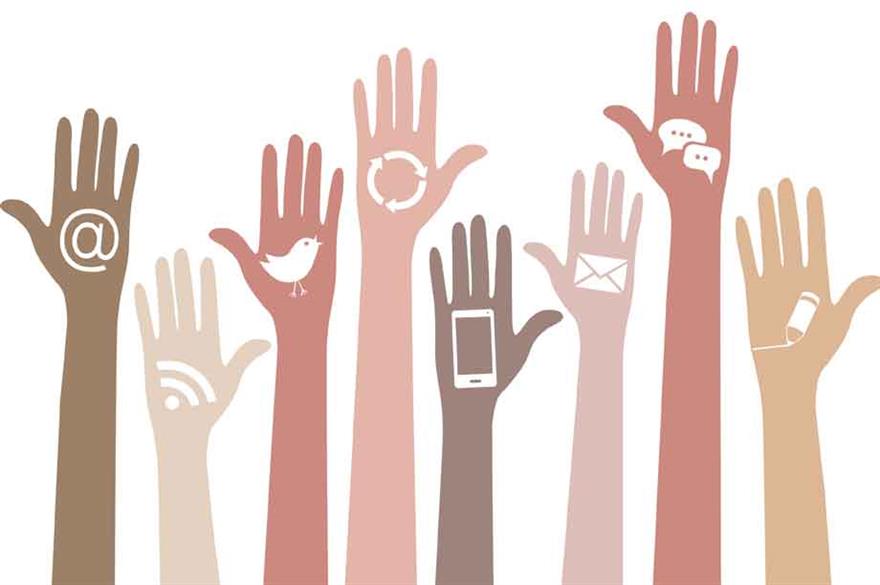 Corporate trends
Of the 50 corporates surveyed, 64% say they already have, or are considering creating, a mobile app for their events, compared to just 23% in 2010. The impetus towards technology doesn't stop there, however, as 19% of corporates now expect 100% of their events to include a social media element. Kaspersky states that 75% of their events will incorporate some kind of social media in 2014, while Barclays predicts social media to be evident in 50% of their events this year.
Despite this upwards trend, some corporates admit they struggle to engage their delegates through social media platforms. Victoria Capper, head of events at international private equity firm, Permira, says: "We do very little in terms of event technology but we've had to move with the times. It's a challenge to push people online with an app as we find that our delegates prefer printed content in front of them."
On the type of technology Permira do use, Capper says: "We use websites that we've built to get more information on the event out there before it's taken place but we find that we're still getting emails from delegates despite the content already being available."
Smarter technology calls for smarter use
With the majority of corporates now expecting technology, such as the latest mobile apps and delegate registration platforms, agencies are striving to get to the front of the queue as new products continue to appear on the conveyer belt.
David Battley, director of events at BI Worldwide, believes it is important to evaluate the use of technology properly as opposed to using it for the sake of it: "There seems to be this one-upmanship to offer quicker and smarter technology. We need to take a step back and ask what the technology will achieve and how it can improve our services and platforms.
"Our clients are expecting us to keep them up to date with technology. There is lots of technology out there and it's important for us to evaluate it and advise what is right and what isn't right for our events."
Client needs
When asked which areas of technology agencies were investing in, 22% say mobile event apps, followed by 15% preferring delegate management software. Hampshire-based agency In2Events says they are investing in both mobile apps and delegate registration software, specifically the latter.
"We've identified that our customers needed a good registration platform," says In2Events marketing manager Richard Harper. "Corporate clients want that personal touch and that's why we invested with Certain to become a European partner to its registration system.
"Working with Certain gives us more scope when talking to clients as an agency. There are a lot of agencies interested in technology but there's also a reluctance to invest in it fully and we've seen this as an opportunity to capitalise on."
Technology on the up
Phil Watton, managing director at Lodestar, concludes that the pace in which technology is evolving can only be positive for the industry. "It's great because it's changing constantly. Various apps for registration and delegate management are getting improved and more interesting all the time.
"The technology we use within events generally gets better and cheaper and recycles very quickly, so it's up to us to make sure we know what is out there."
MORE:
Download the Top 50 agencies table
Read the full analysis on this year's State of the Industry Top 50 agency ranking
State of the Industry 2014: Agencies forecast growth as confidence increases
State of the Industry 2014: Great Expectations
New and exclusive content from C&IT's State of the Industry Report will be published online throughout June with the full report downloadable at the end of the month.
Have you registered with us yet?
Register now to enjoy more articles
and free email bulletins.
Register now
Already registered?
Sign in