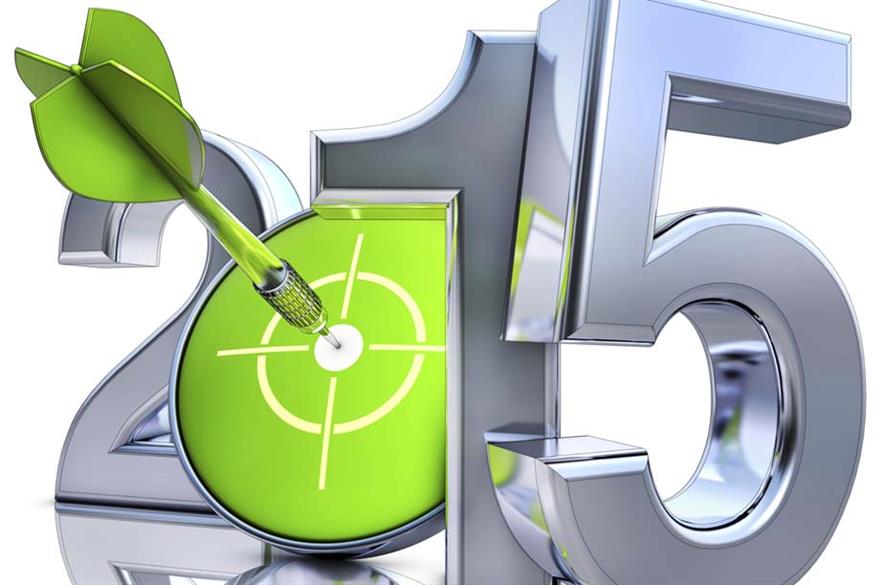 Rewind to C&IT's State of the Industry Survey two years ago, and you'll find many event agencies reluctant to predict the future. In 2013, the diagnosis was regarded as stable. This year, the words 'strong' and even 'record-breaking' are being used to describe the events industry as we look towards 2015. There are plenty of predictions among agencies of ten to 20% growth in 2014 and many believe 2015 could be even better.
Upturn time
An upturn in the economy is undoubtedly the first reason for such overwhelming positivity in this year's survey. Julian Pullen, EMEA president of brand experience agency Jack Morton Worldwide, says the forecast looks good. "We are where we hoped we'd be and clients will increase their spending due to growth in the economy and added confidence."
BI Worldwide's David Battley agrees: "There is more business confidence than in previous years. With our existing customers, we are seeing more visibility further ahead. We are speaking to more people about 2015 now than we were this time last year about 2014."
Varied outlook
Growth remains sector-dependent, however. Luke Flett, head of sales and marketing of Ashfield Meetings & Events, says: "Being specialised in the healthcare sector, we find our clients' activity and budgets can be very independent from the wider economy.
"Their event spend can be dependent on their pipelines – bringing new drugs to the marketplace – and, if they do not have a strong pipeline, the need for events will decrease and this can happen irrespective of the economic climate."
Budget increases
C&IT's report also revealed that 70% of agencies have seen an increase in the number of pitches in 2014 – a strong indicator of an upturn in event budgets. More than a third (37%) of corporate planners said they saw budgets increase in 2013 and 51% said budgets remained static.
In 2015, spending is anticipated to grow as 43% of corporate event planners expect a budget increase in 2014, while 29% believe budgets will stay the same and 14% have not finalised plans yet.
"Budgets have stayed the same at Office Depot," says Sophie Christoper, who heads up the company's events, PR and communications. "It's positive news. The outlook looks mildly brighter, but there is still an air of cautiousness."
Conversely, budgets are tightening for Kaspersky Lab's vice president of Marketing for Europe, David Preston. He explains: "Budgets have gradually decreased over the last few years and this year we have seen an aggressive cut of almost 50%. We will be using sponsors for our internal events for the first time this year to reduce costs."
Global growth
For many event agencies, major growth is predicted to come from acquisitions and expansion into emerging destinations such as Asia and the Middle East, rather than organic growth. Grass Roots Meetings & Events has recently overhauled its strategy in Asia, while Banks Sadler plans to open a new office in the region towards the end of this year.
Cautious optimism
A propensity to be cautiously optimistic in 2014 persists, however. Motivcom's Nigel Cooper states: "Officially, we are cautiously optimistic. Until we get to a point when we are in October and we've got the business secured, we have to be."
Political factors in both the UK and abroad could also determine the industry's success. Cooper asks: "What if Russia invades Ukraine? Or turns off the gas supply to Europe? There is so much uncertainty around what could happen. There are so many other factors, like the Scottish referendum and general election. The economy is back in quite a reasonable position but any change in direction can change all that."
MORE:
Download the Top 50 agencies table
Read the full analysis on this year's State of the Industry Top 50 agency ranking
State of the Industry 2014: Agencies forecast growth as confidence increases
State of the Industry 2014: Great Expectations
New and exclusive content from C&IT's State of the Industry Report will be published online throughout June with the full report downloadable at the end of the month.
Have you registered with us yet?
Register now to enjoy more articles
and free email bulletins.
Register now
Already registered?
Sign in