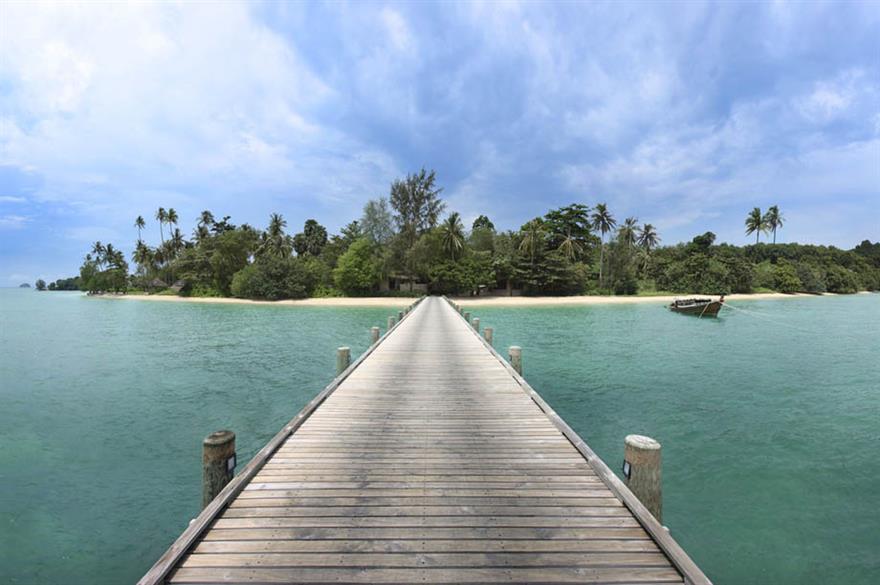 More than two-thirds (72%) of the 50 corporate event planners surveyed by C&IT said they held more B2B events in 2013 compared to 2012. While there has been an increase across the spectrum, from staff meetings and conferences through to teambuilding and overseas events, the biggest rise has been in incentive travel.
Incentive increase
More than a quarter of agencies (27%) surveyed by C&IT say they have seen an increase in incentive activity in the last 12 months. This is followed by meetings and conferences – 18% of agencies have seen a rise – while 10% of agencies have seen an increase in experiential events and 9% have seen an increase in product launches.
"We have seen a slow but steady increase in incentives in 2013," says Luke Flett, head of sales and marketing, Ashfield Meetings & Events. "2014 has seen this increase further in terms of the volume of new incentive-based opportunities we are pitching. Whilst these events may not be taking place till 2015 in some cases, we have certainly seen a spike in the current demand."
Further afield
The increase in incentives is partly down to some clients introducing incentives for the first time, while other corporates are returning to incentive activity after a break during the recession, and some are increasing their budgets. Meanwhile, those that travelled to Europe before are venturing further afield to mid-haul destinations such as Istanbul, Morocco and the Middle East, while those who were travelling 4-5 hours flight time are now considering long-haul.
Vauxhall is running its first incentive travel programme for retail partners in some years, with top performers getting to travel to Miami to watch England's World Cup warm-up games and some lucky winners travelling to Brazil. Indesit, meanwhile, is allocating more of its total event budget on incentives in 2014, and took 150 retailers plus partners long-haul to Jamaica this month (June).
"We have seen some of our clients re-introduce certain event types, such as incentives, that have not been included in their event programmes in recent years," says Ashfield's Flett. But he adds: "Incentive travel groups are looking for more value from their programmes and year-round engagement and communication. There is a big focus on extending the lifespan of the event."
Perception issues
Despite incentives increasing, only 22% of corporates surveyed by C&IT say they run an incentive travel programme - 78% say they don't do incentive travel. And there is still a stigma surrounding incentive travel, with 37% of corporates saying they feel perception is still a barrier to incentives.
Concerto Live managing director Peter Jackson says: "Two things have happened in the incentive market. One is that clients have stopped calling them incentives and instead call them a 'company weekend' or an 'off-site', because I think there's a nervousness generally with clients to be seen to be celebrating. There's still that mentality and stigma, especially in the finance sector."
Sector-specific
The increase in certain event activity is largely tied to industry sectors, with new FCA guidelines impacting financial companies and making them hesitant about spending on hospitality or incentive activity, or at least being seen to spend money on these types of events.
Meanwhile, pharma firms are also subject to tighter regulations and controls, which has impacted their event activity, too. "The pharmaceutical industry tends to be running more events but they are smaller, more content-driven events," says Flett. "Because doctors are being scrutinised more, they are more choosy and so there is a need to provide more specialist educational knowledge to attract delegates."
The rise in product launches and experiential-type events is more prominent in the automotive and retail sectors, with brands using more pop-up style experiential retail experiences to target customers. "The automotive sector has recovered positively and we're seeing a lot of events come out of companies that have previously been really quiet," says BI Worldwide director of events David Battley. "The types of events have broadened out as well."
MORE:
Download the Top 50 agencies table
State of the Industry 2014: Agencies forecast growth as confidence increases
State of the Industry 2014: Great Expectations
State of the Industry 2014: Corporate View
New and exclusive content from C&IT's State of the Industry Report will be published online throughout June with the full report downloadable at the end of the month.
Have you registered with us yet?
Register now to enjoy more articles
and free email bulletins.
Register now
Already registered?
Sign in