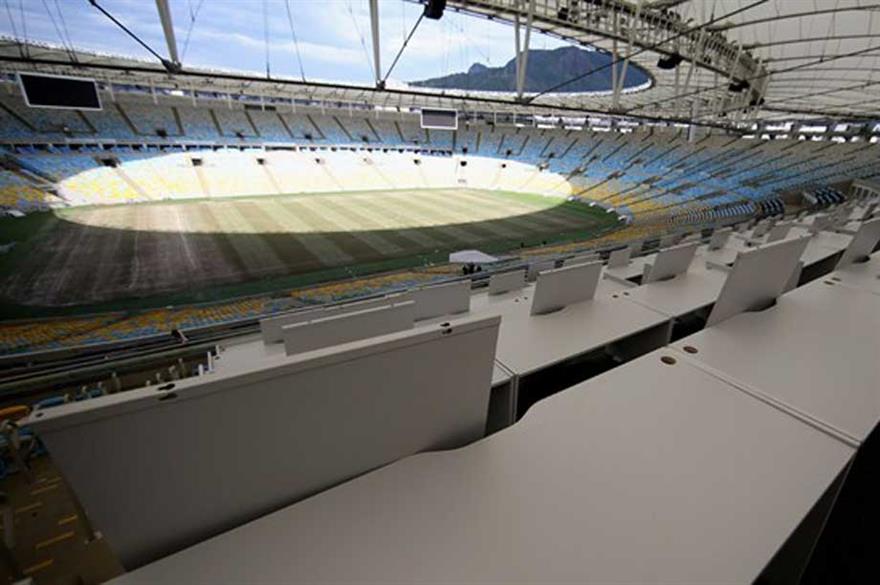 Teams: Brazil, Croatia, Mexico, Cameroon
Stadia:

Arena de Sao Paulo, Sao Paulo
Capacity: 61,606
Games: Brazil vs. Croatia (12 June)
Did you know? It is hoped that construction of the brand-new home of world-famous club Corinthians will aid development of one of Sao Paulo's most deprived areas.
Estadio das Dunas, Natal
Capacity: 38,958
Games: Mexico vs. Cameroon (13 June)
Did you know? The new stadium's 'daring undulating structure' is designed to imitate the incredible sand dunes that the Natal area of Brazil is famous for.
Estadio Castelao, Fortaleza
Capacity: 60,348
Games: Brazil vs. Mexico (17 June)
Did you know? The remodelled Castelao will form part of a complex with restaurants, cinemas, a hotel and an Olympic centre in preparation for Rio 2016.
Arena Amazonia, Manaus
Capacity: 39,118
Games: Cameroon vs. Croatia (18 June)
Did you know? In the heart of the Amazon, the sustainable, rainwater-collecting stadium is built to resemble a straw basket. Oh, and England play their opener here, in case you hadn't noticed.
Estadio Nacional, Brasilia
Capacity: 69,432
Games: Cameroon vs. Brazil (23 June)
Did you know? The second-largest World Cup stadium is another environmentally friendly project and will be used for concerts and major cultural events in the nation's capital.
Arena Pernambuco, Recife
Capacity: 42,583
Games: Croatia vs. Mexico (23 June)
Did you know? Recife is home to three famous clubs: Santa Cruz, Sport and Nautico, with the latter taking over the new stadium post-World Cup as its new home.
Base Camps:
Brazil
Camp Granja Comary, Teresopolis, Rio de Janeiro
Rooms: 36 rooms
Meetings Space: N/A
Croatia
Tivoli Ecoresort, Praia do Forte
Distance from Rio: 1,661km
Rooms: 287
Meetings Space: Five rooms with a capacity of up to 375 people
Mexico
Parque Balneario Hotel, Santos
Distance from Sao Paulo: 74km
Rooms: 119
Meetings space: Six meeting rooms with a capacity for 650 people
Cameroon
Sheraton Vitoria, Praia do Canto, Vitoria
Distance from Rio de Janeiro: 518k
Rooms: 231
Meetings space: Seven rooms including a convention centre for 350 people
Have you registered with us yet?
Register now to enjoy more articles
and free email bulletins.
Register now
Already registered?
Sign in