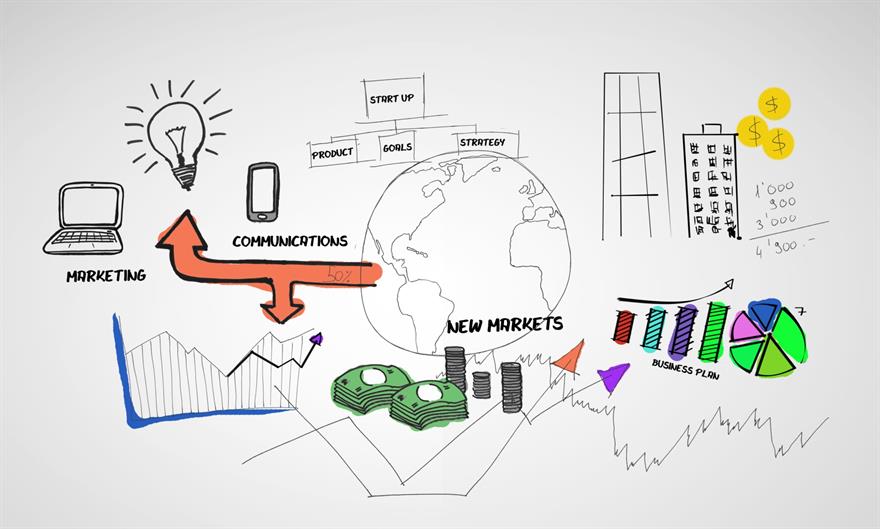 1) Growth
While the strong economy and predicted event industry growth is a major positive and welcomed by all event agencies surveyed and interviewed by C&IT, it doesn't come without its challenges. More than a quarter (29%) of agencies surveyed cite managing growth of their business as the biggest challenge they are facing this year. And this is an issue across the board for agencies of all sizes.

Caroline Lumgair-Georges, founder & managing director at Eventful, which ranked 54th by event-based turnover, just outside this year's Top 50 agency ranking, says her biggest challenge is "managing the growth of the company whilst ensuring that we maintain the very high level of service that we provide to both our clients and supplier partnerships." Meanwhile, at the top end of the rankings, Julian Pullan, president EMEA at Jack Morton Worldwide (which ranked third in the Top 50 table), agrees. "We are projecting and targeting further growth. And this is our challenge – to continue to grow market share in a very competitive market. We do so through our focus on being ideas-led and securing and retaining creative talent, but of course as we grow it becomes a bigger challenge each year," he comments.
2) Recruitment
Closely linked with the top challenge of managing growth, 15% of agencies say recruitment is their biggest issue in 2014. BCD M&I senior director of operations Sue Burgess says "continuing to recruit quality personnel" is the top challenge facing the agency this year, while Patrick Howells, managing director of The Fresh Group, cites his as "being able to keep up with the levels of growth including employing the best people to be able to provide the exceptional service we offer to our clients."
With 84% of agencies surveyed looking to increase headcount this year, recruitment looks set to become even more challenging. And its not so much that there is a lack of people with events experience out there that is the issue, its more finding the right person. Adding Value's managing director, Events, Tina Morris, says: "Finding the right people with the right attitude and work ethic is not easy." Top Banana agrees: "Recruiting senior experienced staff is a challenge. It's easy to get okay event planners, but we demand more."

3) Payment terms
It's no surprise that payment terms has made its way onto the list of the top challenges for agencies, with 11% citing it as the top challenge affecting their business in 2014. "We've seen the stretching of payment terms from big blue chip clients from 2010 onwards. They have been stretched and stretched and stretched and it's a challenge," says Lodestar managing director Phil Watton.

Sixty days seems to have become the norm for many large clients, though some are trying to extend to 90 days or even longer, and many agencies have reported clients using it as a negotiation tool to drive costs down. For example, 'if you drop your fee, we'll shorten the payment terms'. "Clients have realised they can try and save money for the business if they push payment terms further. It's a long-term trend and its been added as a negotiation tool, not just in the events industry. Once again, it's going to squeeze the small agencies," says TRO chief operating officer, EMEA, Michael Wyrley-Birch. "We won't accept certain payment terms because its just not good business."

4) Procurement
The surprise here is not that procurement is among the top five challenges facing agencies, but rather that it is not higher up the list. Just 8% of agencies surveyed cite procurement as their biggest challenge this year, though many more mentioned it as an ongoing problem. Ian Cummings, CWT Meetings & Events managing director UK & Ireland, says: "Procurement involvement is a challenge for everyone, and clients themselves as well as us as an agency. Its up to us to work with the creative side and the costing side to make sure we tick all the boxes."
And the issue is not going to go away, according to Jack Morton's Pullan, who believes agencies are partly to blame. "It's about trying to get the best value. If you can understand what procurement want you can work with them. The problem with procurement is on the agency side. Agencies agree fees that aren't sustainable as they're going down too low. They need to be stronger in order to charge the right price," he argues.
5) Lead times
"Short timescales – and the ability to do things faster and the juggling of resource – are big challenges," according to Simon Maier, creative director, TFI Group. Shorter lead times are largely seen as a consequence of the recession, which has meant clients having to get sign-off at much higher levels than before so budgets are not released until late in the planning process. However, despite the economy picking up, lead times do not appear to be increasing. Around 5% of agencies surveyed says that tight lead times are their biggest challenge in 2014, and CWT's Cummings believes things will not improve. "I don't think it's going to go backwards. It will stay the same or continue to get shorter," he comments.
BCD's Burgess agrees that short lead times are a challenge that has been getting worse recently. "These are fine in a quiet market, but as the market becomes more buoyant, availability for venues and suppliers decreases. The choice of venue isn't there. A cause for this could be clients having extra budgets and deciding they want to run events they previously didn't have the money for. Although this is a challenge, its also a good thing because it means there is money and that the market is doing well," she adds.
More in-depth articles around the issues of procurement and payment terms and recruitment will be published on citmagazine.com/state-of-the-industry this month.
Download the Top 50 agencies table
Read the full analysis on the current agency landscape
Find out all the big stats from C&IT's State of the Industry Report 2014
Have you registered with us yet?
Register now to enjoy more articles
and free email bulletins.
Register now
Already registered?
Sign in