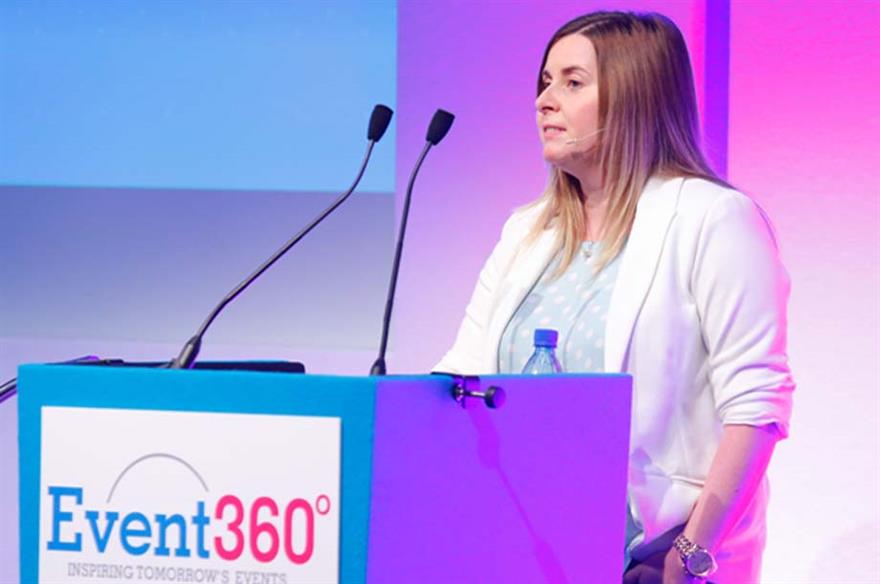 Speaking at Event 360, EE's senior event manager Kelly Phillips revealed her rules on producing stand-out events.
Phillips said: "Everything I do is a physical embodiment of our brand and directly relates back to our brand architecture. I take everything from a punter's perspective so I focus on the delegate journey and different touch points. Events are about creating magic moments.
"Standout is critical. Budgets are being squeezed, we want the moon on a stick and ROI is more important than ever before."
EE's three core event rules:
1. Be Remembered
Phillips said: "To create stand-out events, the first thing is about being remembered. To create a connected story, you need emotive content that resonates with people at a deeper level. People have to be engaged. Powerpoint is really effective in conveying messages, but an audience gets fatigue from it. When an audience is bored they don't engage. If they don't engage, how can you be effective?
2. Share
"The second rule is to share the experience. At our recent leadership conference, we shared our sponsorship at Wembley Stadium with staff at the event first, before it went live to the masses.
3. Action
"The third objective is action. People need to think and act differently as a result of the event. If you can nail ROI and stand-out, everyone is a winner."
Have you registered with us yet?
Register now to enjoy more articles
and free email bulletins.
Register now
Already registered?
Sign in