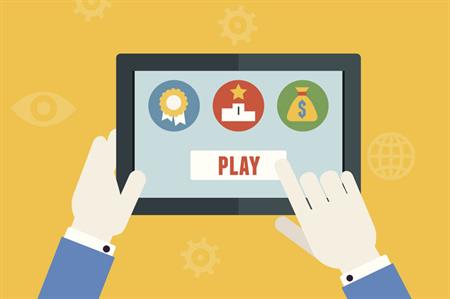 Gamification has started to take off in a big way. It is already used quite heavily in education and learning, but for the past couple of years the events industry has started to take notice.
At our banking-focused conference, FICO World 2013, we brought on board a company to create an app specifically for our attendees. Called 'Banc-It', it focused on challenging the attendee's knowledge of banking procedures and policies and ultimately turned an interactive experience into one for learning. I even had a go myself, although I would not recommend coming to me for a loan, as it turns out I wouldn't make a great underwriter.
Gamification is an absolute win-win for the organiser, the attendees and the sponsors and it can be used in many ways.
Think about this. How do you get your attendees more involved in the content of an event? Ask them to complete post-event questionnaires, or download presentations from a website? How about having them interact with you on the spot? You could do short surveys, get audience response on a presentation, test the waters on a new product release and don't forget about making the event more personal.
You immediately make the attendee feel part of the event by getting them more involved.
I'm big on setting objectives. Before you even consider how you will create a gamification strategy, you need to figure out what and for whom by setting SMART objectives. You won't always need a specific gamification app to achieve your objective; it can sometimes be done by social media. Develop an interactive event dashboard on-site at an event. Devise your own strategy by using quizzes, photographs, challenges and polls, offer rewards and create hashtags. We have become a social nation. This is about using that fact to our advantage.
Don't miss out. Gamification may seem like a trend, but soon it will be an industry standard.
Joy Thomas is director, corporate events, FICO
Have you registered with us yet?
Register now to enjoy more articles
and free email bulletins.
Register now
Already registered?
Sign in