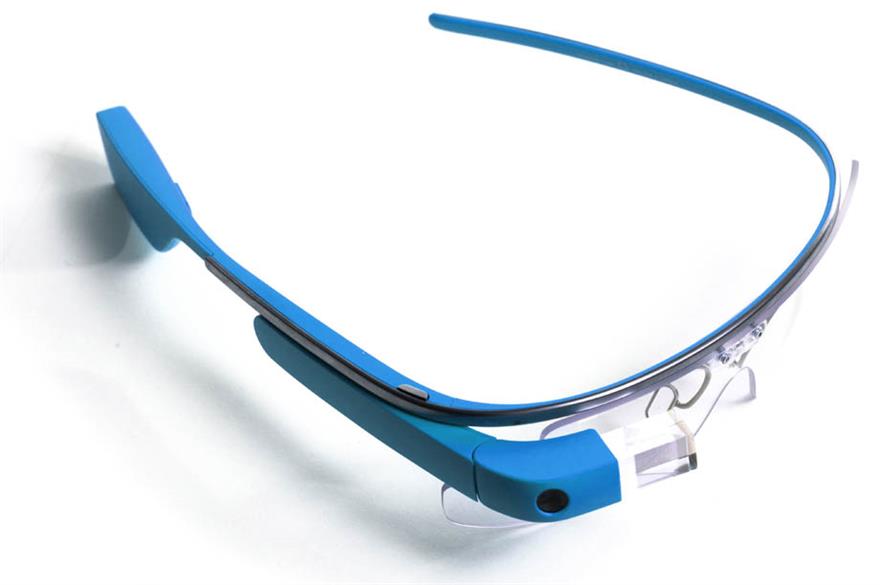 Google Glass is shiny and new. We all want to use it and tell our friends about it.
In fact, Google Glass and other wearable technologies have been tipped as one of the top tech trends to revolutionise the events industry in the near future. A beta version of Google Glass is now on sale to the masses in the US and switched-on app developers are already exploring solutions specifically for event planners. Yet, beneath the hype, are wearable technologies really that groundbreaking for events? Or is Google Glass just another techy gimmick?
"There is a role for Google Glass in events to enhance the user experience by creating more interactive and immersive experiences that are tailored to the individual," says Toby Lewis, managing director of The Live Group.
A personalised augmented reality is where the future of Google Glass will come into its own, agrees Logistik's strategy director Lawrence Alexander. "Knowing the wearer would mean that exhibition stands, speakers and other information points could prompt the Glass to bring up information that was most relevant to the wearer."
But Paul Cook, founder of Planet Planit, argues that wearable tech could be more useful to moderators than delegates. He says: "At this point, wearable technology could be useful for facilitators and speakers rather than delegates at large.
"In the past, a speaker would have been looking away from the audience at their notes, whereas Google Glass enables the notes to be within eyesight, as an autocue, which provides more seamless communication with delegates."
"The biggest benefit is the enhancement of visual data," says Alexander. "This sounds boring but with most events there is a brand narrative, a chart or a presentation. Many people talk about death by PowerPoint."
Google Glass may be unique, but it isn't ground-breaking, according to the International Special Events Society's (ISES) international president-elect, Kevin White. He says: "Most technology isn't ground-breaking, it just speeds things up. It is guesswork what is going to be the most functional thing for us to use - will it be a smart watch as Samsung is pioneering or glasses as Google suggests?
"If something is going to be truly innovative it is going to change the process it impacts. Youtube changed how we watched things; what has Google Glass fundamentally changed? It is unique, it is going to make us hands-free. It might move us to a place where computers are intuitive. What does that do? It just speeds things up."
Critics of wearable technologies raise the issue of privacy, usability for delegates, battery life and price - one pair of Google Glasses will currently set you back £890.
Alexander says: "The problem with Google Glass, as with any other event technology, is the investment in infrastructure.
If someone was planning an event where Google Glass played an important part they'd have to either ask people to bring their own or supply one to every attendee.
"People bringing their own is either a long way off or is probably never going to happen, as there are lots of other types of wearable tech. Watches, pagers and in-ear audio all compete in that space and not everyone will have the same device. For a very real example look at the issue app developers have with different mobile devices."
Wi-fi has been an ongoing contentious issue between venues and event planners for many years and, as even more digital technologies emerge, all parties will need to ensure that there is a robust infrastructure in place to support it.
Gareth Dimelow, executive director of engagement at George P Johnson, urges planners not to become "digital magpies", but to focus on how wearable tech can be an enabler of new ways to deliver audience "augmentation, participation, co-creation, content curation and automation". He warns: "We must look at an event's objectives and look for the platform out there that will achieve that. We must not use technology for the sake of it."
WHAT THE TWEETERS SAY...
Check out Oculus and similar, now owned by Facebook – likely to transform brand experiences & events
@RandleLondon
It's a little pricey, though there's definitely potential. Could be a distraction to other attendees
@messageblocks
There will be some great Google Glass applications in event world but technology has to first improve
@TheMilliner
I'm not convinced about Google Glasses yet for #events – I'd like to see them help keep speakers to time
@AbercrombiEvent


Have you registered with us yet?
Register now to enjoy more articles
and free email bulletins.
Register now
Already registered?
Sign in