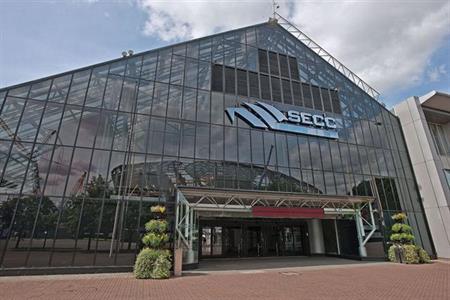 All-Energy 2015 will be held at the SECC in Glasgow from 6–7 May 2015.
Event director, Jonathan Heastie of Reed Exhibitions, which runs the conference, said: "The decision to move the show to Glasgow has been made after long and careful consideration, and through consultation with various industry stakeholders whose valued opinion has been critical in shaping this next step in the evolution of the UK's largest renewable energy event."
"There were a number of factors to be considered; but there has been one key driver which has dominated the decision-making process and propelled us towards Glasgow – the ability to connect the UK supply chain who participate at All-Energy to new contacts from both national and international trading locations.
"This new event location, and the support we will all receive from the City of Glasgow, will ensure we continue to deliver an exceptional show in terms of content, growth and attendance and, in turn, will provide exhibitors with the return on investment their commitment to the event merits.""
Have you registered with us yet?
Register now to enjoy more articles
and free email bulletins.
Register now
Already registered?
Sign in