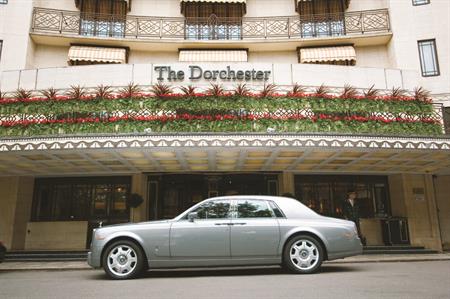 The British Society of Magazine Editors has cancelled its awards dinner at The Dorchester and the Royal Philharmonic Society has confirmed that it may do the same, as part of a boycott of The Dorchester Collection.
The hotel group, which is owned by the investment arm of Brunei's Ministry of Finance, has become the focus of a protest against the implentation of Sharia Law in Brunei, which includes the death penalty for homosexuality.
Christopher Cowdray, chief executive officer of The Dorchester Collection, said: "While we recognise people's concerns, we believe this boycott should not be directed to our hotels and dedicated employees.
"The economic impact of this not only affects our loyal team members, but extends to the local community, our valued partners and suppliers.
"Today's global economy needs to be placed in a broader perspective. Most of us are not aware of the investors behind the brands that have become an integral part of our everyday life, from the petrol we put in our cars, to the clothes we wear, to the way we use social media, and to the hotels we frequent. European companies across the board are funded by foreign investment, including Sovereign Wealth Funds.
"During this challenging time, we have been deeply touched by the tremendous support received from our loyal guests and long-standing business partners who recognise that Dorchester Collection hotels are part of the fabric of their local communities. We will continue to honour their iconic heritage and remain committed to our core values of integrity, equality and diversity."
Have you registered with us yet?
Register now to enjoy more articles
and free email bulletins.
Register now
Already registered?
Sign in