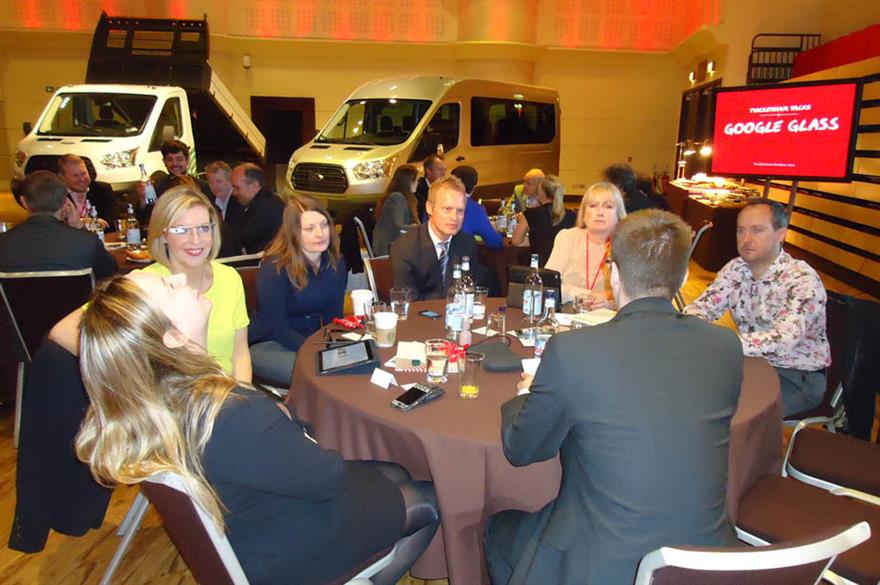 The event, which was the first in a series of 'Twickenham Talks' educational sessions launched by Twickenham Experience, allowed event planners to try on Google Glasses and understand Sli.do's new Google Glass app and how both can be used to enhance events in the future.
Gareth Dimelow, George P Johnson's executive director of engagement planning, kicked off the morning and highlighted the importance of Google Glass for moderators.
He said: "For many people in the events industry, there will be a temptation to use Google Glass in their events because it is a shiny new piece of technology, but we must look at an event's objectives and look for the platform out there that will achieve that.
"The challenge now is to empower event planners to think about what they want Google Glass to do for their events and build something bespoke that makes best use of it.
"Sli.do has figured out that Google Glass will make a great event if the moderator is more empowered and more connected to the stream of content. The hardest thing when you're a moderator is to stop concentrating by looking at your notes or incoming questions from the audience. Now facilitators can get that second stream of content from Google Glass. We're becoming much more use to second screens."
During the session, event planners raised concerns that Google Glass could be distracting for speakers, expensive and simply a gimmick. The technology will also raise issues over privacy and many questioned the effectiveness of its voice control technology.
However, event planners also saw that Google Glass could lead to more engaging events, better networking sessions and an improved delegate experience overall.
Have you registered with us yet?
Register now to enjoy more articles
and free email bulletins.
Register now
Already registered?
Sign in