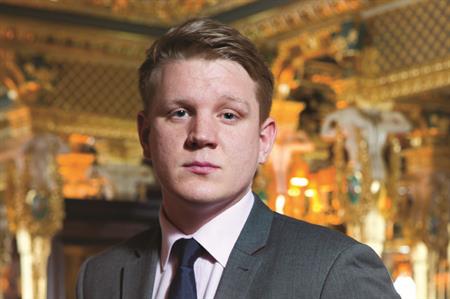 Dan studied business enterprise at university but decided on graduating that setting up his own company would go on hold. He moved to London and joined AOK Events, specialising in sports hospitality. A love for sport meant he wanted to work with clients on something that he enjoyed.
Boss says: "Since Dan has started at AOK Events he has excelled very quickly and is fast becoming an expert in account development," says Ben Eustace, sales director at AOK Events. "He also has his goals set firmly on increasing the creativity of the AOK Event offering and I have no doubt that he will achieve it."
Best event I've worked on: I ran LinkedIn's huddle event for around 500 delegates, which is a creative hub in the city. I had free range to be as creative as I could so we had graffiti boards, digital branding and funky furniture and it was really popular.
Most challenging moment: Recently I've been working through tender processes, which is challenging. Trying to tick those boxes with procurement whilst keeping that human element is quite hard.
Client I'd like to work with: I like working for social and innovative companies like LinkedIn, so I'd like to work with more clients like that. They're open to new ideas and they want to find the latest places to go.
Alternative career: I've always wanted to be a cabbie. Driving round London, chatting to people about their business, finding out who's staying where and what's going on. I've got quite a good sense of direction as well.
Goals before 40: I'd like to keep learning and to travel more with work.
See photos from the A List launch party at Café Royal Hotel here...
Have you registered with us yet?
Register now to enjoy more articles
and free email bulletins.
Register now
Already registered?
Sign in