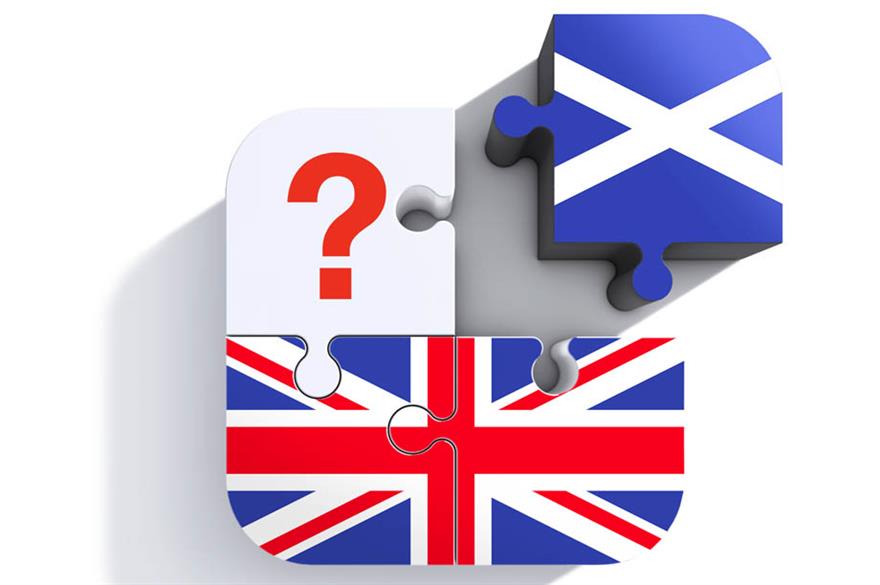 This year is a big year for Scotland. On 23 July, the Commonwealth Games kicks off in Glasgow, shining the spotlight on both the city and country's growing events offer. Yet, less than two months later, on 18 September, all eyes will be back on the country as the people of Scotland vote in a referendum to decide whether it should be independent.
While politicians continue to clash over whether Scottish independence would be good or bad for the country and Great Britain as a whole, C&IT asks what impact a 'yes' vote could have on the UK events industry.
Neil Brownlee, head of business tourism, Visit Scotland, says: "Regardless of the outcome of the vote, it's business as usual for us. Confirmed conference bookings across the country are in the pipeline well into the 2020s, beating tough international competition. Scotland remains focused and committed to welcoming business events, and the reality is that they will continue to come in the future because of the quality on offer."
But what of the events businesses based in, or with offices in Scotland? Several businesses declined to comment, including two of the country's major convention centres - the Scottish Exhibition & Conference Centre (SECC) in Glasgow and Aberdeen Exhibition & Conference Centre.
Chris Lawson, senior account manager at Edinburgh-based MCL Create, says independence would be good for the industry. "I think a yes vote would be a positive thing, as there would be an upsurge in the number of events as a result of the creation of a new government, which could create business opportunities for events companies and suppliers."
John Strachan, managing director at events agency Maximillion, also based in Edinburgh, agrees it could have some positive outcomes. "As an incentive destination, I think there would be an initial upswing in interest and spend in Scotland as it would become the world's newest country, and I'm sure Visit Scotland would be able to make a big campaign around that," he comments.
But Caroline MacKenzie, commercial director at PCO Contendam, believes uncertainty over the referendum outcome could cause hesitation in the selection of Scotland as an events destination. "If you are going to look at potential negative outcomes, then it could impact on business volume," she says. "It's such an unknown that it is creating a feeling of uncertainty at the moment."
The economy is a principal issue in the referendum, and in particular, the currency that would be used. Options are to establish an independent Scottish currency, join the European single currency, or retain the pound sterling.
A change in currency could have huge implications for events businesses based in or doing business in Scotland, and Maximillion's Strachan feels it could potentially put some English businesses off.
Several large financial firms have hinted they might move their operations south of the border. Edinburgh-based pensions firm Standard Life, which has nearly four million customers in Britain and 5,000 employees in Scotland, has reportedly said it will take "whatever action necessary" to protect its business in the event of a breakaway vote.
"The uncertainty and potential complexity around economic and currency issues could have a negative impact on the events industry," argues Strachan. "Everybody is talking about economic recovery but the events industry is still quite fragile and I am concerned about anything that might upset that recovery."
On a more positive note, Scotland already places business tourism and events high on its agenda, and the creation of a new government with freedom to set its own laws could benefit the events industry.
"A new government could have the opportunity to do things differently from Westminster and set VAT or flight taxes more favourably for the events industry," says Contendam's MacKenzie.
At the moment, it is too early and too close to call what the outcome will be. But one thing's sure, the debate will continue fiercely over the next four months. For the events industry, a 'no' vote means business as usual, while a 'yes' will undoubtedly mean some change. "And whenever there is change, there is opportunity," concludes Lawson.
TWITTER BUZZ
I'd love to know how it affects British events companies with offices in Scotland - no-one seems to know
@HarrisonRobert
Agree that uncertainty among economic & currency issues could have negative impact on events industry
@LizzieMGFisher
What effect will Scottish independence have on already confused health & safety licensing
@PRgrahamB
It would be messy. Would delegates need a passport to get there? What's the currency? It's unknown @TopVenues
Have you registered with us yet?
Register now to enjoy more articles
and free email bulletins.
Register now
Already registered?
Sign in