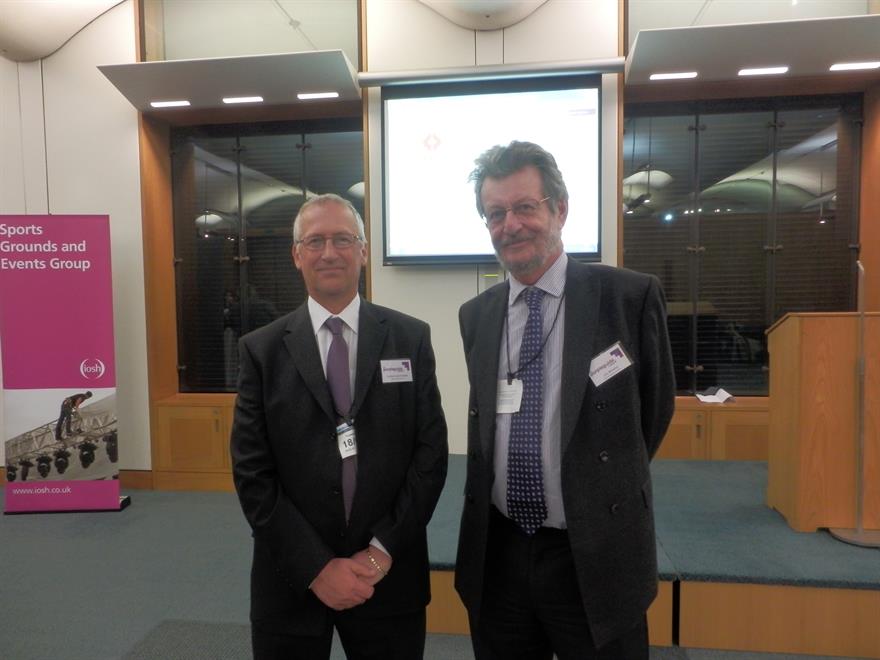 The new online version of the Purple Guide – A Guide to Health, Safety and Welfare at Music and Other Events – was launched in Westminster last night and aims to provide guidance for event planners organising large outdoor events and become a global standard.
The online Purple Guide, which covers everything from venue design to crowd control and sanitation, aims to give organisers a single source of reference to the things they need to take into consideration when putting on and managing an event, without being prescriptive.
Launching the guide at Portcullis House last night, Nick de Bois, MP for the All Party Parlimentary Committee for the events industry, said: "I'm really pleased to launch the new updated version of the Purple Guide. This industry is vital to the economy and we need to make sure that the high standards of creativity are matched with the highest standards of safety.
"It's a living and growing record for the industry and there is no reason why this should not set a world standard."
The Purple Guide has been written by The Events Industry Forum (EIF) – an informal 'organisation' that brings together trade bodies and institutions from across the events industry to discuss and collaborate on issues of common interest – in consultation with the events industry.
It replaces the original Purple Guide, published by the HSE in 1992. Jim Winship, secretary or the EIF, said that the old guide was no longer relevant, as legislation and the events industry has moved on significantly.
"By updating the guidance in line with developments in the industry, we hope this new Guide will have a similar impact in reinforcing the UK's credentials as a world leader in the event sector, while also helping organisers generally to find their way around the myriad of legislation and guidelines covering this industry," said Winship.
He added: "Putting the Purple Guide online means we can keep it up to date and relevant."
The first 23 chapters went live last night, with more to be added over the summer, and there is a subscription cost of £25 for 12 months access to the guide, with all funds raised from subscriptions to be used by EIF to maintain the publication and expand the guidance.
Have you registered with us yet?
Register now to enjoy more articles
and free email bulletins.
Register now
Already registered?
Sign in