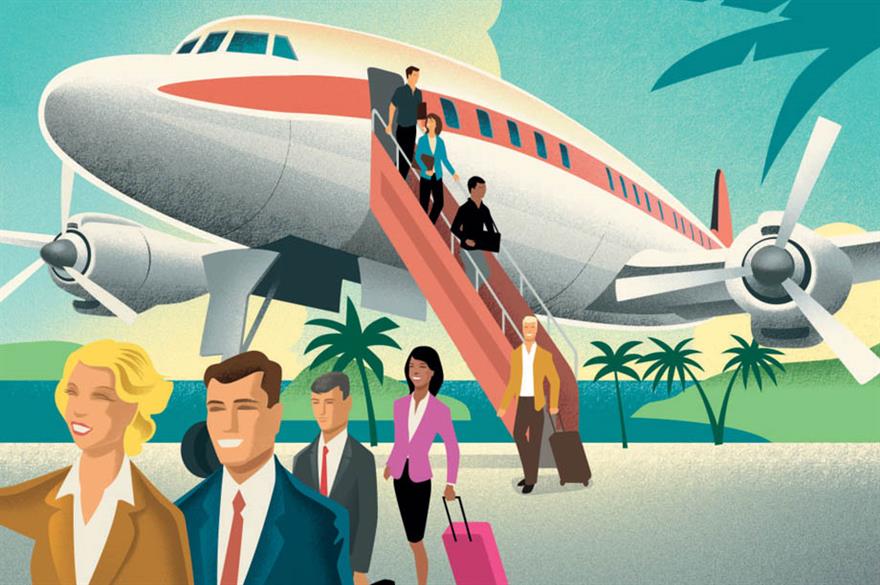 From C&IT's incentive travel special:
From elephant trekking in Thailand to beach Olympics in St Lucia and wine tasting in an ancient French chateau, the golden age of incentive travel left very few parts of the world unexplored, all in a bid to boost the corporate bottom line. Indeed, if the 1980s were the age of excess, then that in turn was reflected in the incentives du jour, with partner programmes ensuring larger groups travelling en masse as companies rewarded their top teams and clients.
Measurement and ROI led to a tightening of budgets for incentives in several sectors across the 1990s but Dubai, Monaco and South Africa remained among the most popular incentive destinations for reward and recognition events. However, as the global downturn hit so came an immediate culling of events, budget restrictions and widespread redundancies.
The nail in the coffin was undoubtedly the AIG scandal in the US, with a very public financial bailout followed by a red-top frenzy as reports came in of two business events - one to a Californian resort and the second to the UK on a team-building hunting trip. The backlash was both swift and strong, with even President Obama wading in to offer his opinion on business events. Unsurprisingly, incentives stopped overnight in some sectors, others were grounded with overseas activity extremely limited, and what did continue had to be extremely discreet.
The expectation was that when incentive travel finally did return, it would be bigger and better than before, as if to compensate for years of local rewards and travel bans. 2012 was noted as the catalyst for change in the events industry and a kickstart towards an eventual recovery, so have incentive trips re-emerged on events programmes and are overseas events no longer under the spotlight?
The latest report from the Society of Incentive Travel Executive (SITE) Summit highlights that confidence in the use of incentive travel is at a four-year high, with 48 per cent of respondents stating it will increase in the next six months.
Indeed, brands that have previously only hosted UK events have started venturing further afield. Innocent took its annual summer staff gathering overseas for the first time in 2013, and reported an increase in uptake levels from 70 per cent to a record 93 per cent. 2013 also saw Cisco host a four-day incentive in Mauritius for its partners and Mini took its top 45 dealers to Arizona for a three-day sales incentive trip as further flung destinations swung back in vogue.
SITE's president Paul Miller, managing director of Spectra DMC in London, says: "The long-haul incentive is back.
The industry is on an upward turn from a global perspective and we're seeing a trend that Europeans are beginning to travel further afield."
C&IT spoke to 50 of the brands across multifarious sectors but several who detailed their incentives programmes for 2014 refused to go on record for fear of falling foul in the public perception stakes, or negative publicity from mainstream media.
And in the financial camp, many brands stressed that when the double dip occurred, corporate hospitality went under the radar and so did incentive travel, with many brands arguing that it simply won't return for this sector. Indeed, the recent Sky News reports that Barclays has placed travel restrictions worldwide on employees travelling to meetings was greeted with reticence across the industry.
Meanwhile, in sectors such as automotive - traditionally strong for dealer incentives and reward and recognition events - brands differ in their 2014 stance, with Mitsubishi remaining cautious for this year while Vauxhall seeks to maximise its position as a sponsor of the England football team with an ambitious new incentive trip programme (see boxout, p21)
So will 2014 mark the year of a return to the days of incentive travel? And more saliently, which brands will be bold enough to champion it on the record as the ultimate reward?
More from C&IT's incentive travel special:
Exclusive: Vauxhall launches World Cup incentive for retailers
Have you registered with us yet?
Register now to enjoy more articles
and free email bulletins.
Register now
Already registered?
Sign in