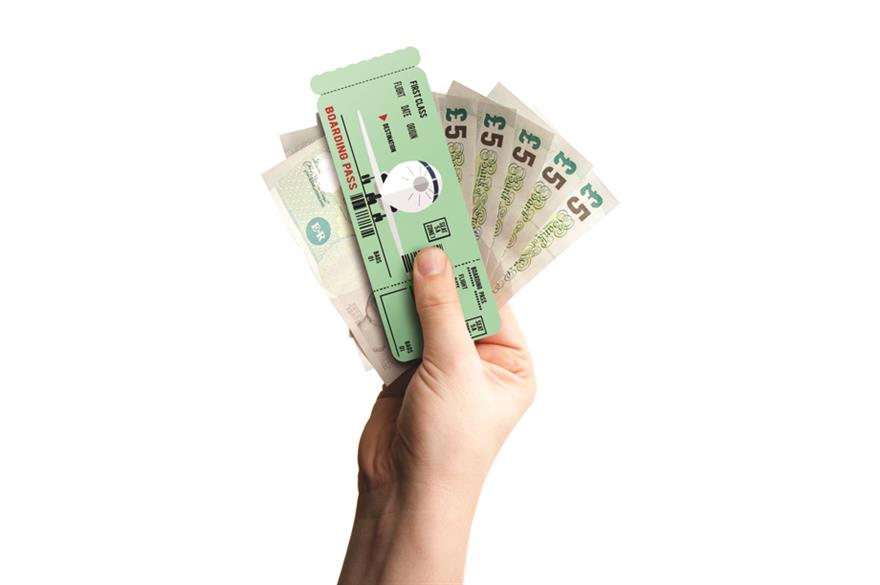 No-one in their right mind is going to turn down a bit of extra cash, especially during times of economic uncertainty. And it seems companies believe the key to motivating their staff is money, with cash accounting for 80% of the value of incentive rewards paid in the UK, according to research by BI Worldwide.
Two thirds (64%) of people express a preference for cash as a reward, however BI's research argues that the brain views cash as cold and valueless whereas a non-cash reward stimulates imagination and emotion. With incentive travel starting to make a comeback in 2014 (see p18), can cold hard cash motivate as much as a warm, sunny incentive?
"Travel incentives win every time," says Stephen Hall, CEO of RPMC. "An incentive captures and holds people's interest and generates real excitement and motivation to succeed. Cash rewards, on the other hand, are unable to deliver emotive and tangible experiences and that's why it will always be second."
With incentives it is easy to create longevity with the memories and relationships made over the course of a few days. However, the nature of cash is that the reward can be received instantly but given away just as quickly, although that depends on how the person spends it.
"While cash is certainly a useful motivator, it's very short-term in its impact with the benefits often receding in a matter of days," says Elliott Grant, business director at The Black Tomato Agency, which last year planned incentives for the likes of Virgin Media and Unilever.
"Incentives create lasting memories, develop important team relationships and recognise and reward within a peer group. In comparison, there is an inherent lack of identity or human interaction with a cash reward."
However, during the recession employees have welcomed cash incentives as help footing the bills took priority over time out of the office on bonding trips with colleagues. Zoe Blackmore, head of events at the Association of Online Publishers, believes that for this reason cash incentives can in some cases be more beneficial and that they shouldn't be brushed off as a quick handout. "I think it's dependent on a few factors, including company culture," she says. "Some corporates in my experience are concerned about the outside perception of rewarding staff with experience and travel.
"There is the argument that employees value the choice of how to spend the money themselves when funds are tight and perhaps pay rises may not be forthcoming.
"Having said that, incentive trips, though difficult to measure in terms of ROI, can give lasting memories to staff and a positive association with their employer when delivered correctly, thus motivating them to work harder."
BI Worldwide's research found that less than 20% of cash bonuses are spent on rewards, with the other 80% spent on bills and household items. Does this statistic create the perception that cash incentives get put to waste or, does it suggest that the opportunity to alleviate the burden of financial pressure is a big enough incentive in itself? Some 75% of employees admit that they could do more in their jobs. Does this suggest that leaving it up to staff to incentivise themselves isn't necessarily the best strategy?
"The objective is to recognise and reward and to make sure that events are sustainable and memorable," says Randle Stonier, CEO of Adding Value. "However, to say that the debate is a no-brainer is short-sighted, especially if people don't have enough money to pay their bills. Incentive travel sensibly applied to the right audience has its place, but the value is only realised if there is a rich and relevant measuring system."
TWITTER BUZZ
Absolutely. One is not better than the other. But "experience" matters as well. #CITBigDebate
@Hsiazam
Thumbs up for incentive travel. 78% state travel is remembered longer than other rewards.
@biworldwide_eu
Incentive travel. We reward all staff with an offsite event each year and it is the highlight of the calendar.
@HannahLuffman
#CITBigDebate If you get cash, you pay a bill. Incentive travel, you can get an experience to remember
@BertBagust
For more on incentive travel, check out coverage from C&IT's recent special on the subject:
Big brands reveal incentive strategies
Is incentive travel back in vogue?
Exclusive: Vauxhall launches World Cup incentive for retailers
Have you registered with us yet?
Register now to enjoy more articles
and free email bulletins.
Register now
Already registered?
Sign in