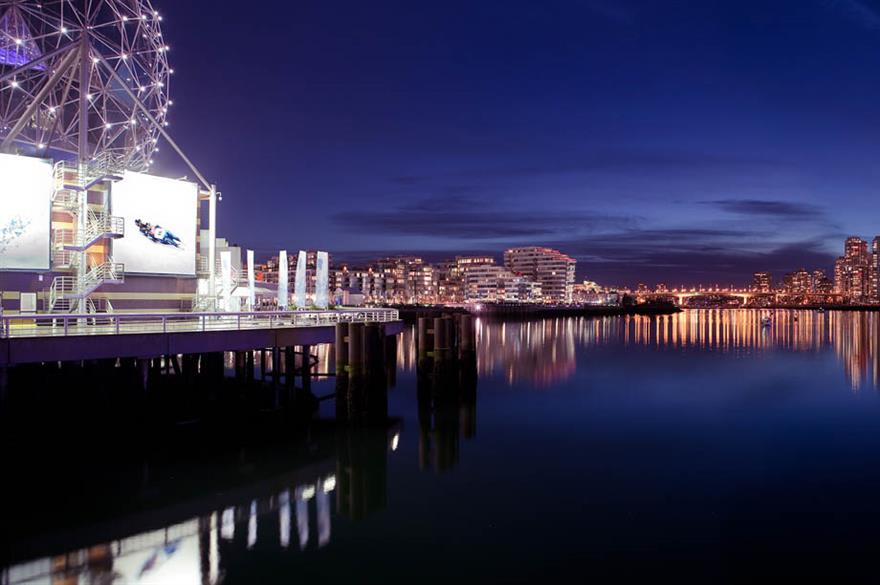 Fisht Olympic Stadium
Named after Mount Fisht, the Games' showpiece venue – at the heart of the Olympic Park or 'Coastal Cluster' – will host the opening, closing and medal ceremonies. A translucent, polycarbonate roof is said to give the arena the appearance of the surrounding snowy peaks. Glorious.
Capacity: 40,000
Bolshoy Ice Dome
The main ice hockey venue cost an estimated £150m to construct and is a striking structure, shaped like a frozen ice drop. Post-Games it will remain a world-class, multi-purpose sports and entertainment venue. Keep an eye out for Russia v USA – one of the great sporting grudge matches.
Capacity: 12,000
Shayba Arena
The second ice hockey arena and little brother to the Bolshoy cost a mere £20m to build. 'Shayba' is Russian for 'puck' – for non-hockey aficionados, that's the disc they're all aiming to smash into the opposition's net/face. "Fight, fight, fight!"
Capacity: 7,000
Adler Arena
This transparent-sided venue will allow specators outside the building to look in on proceedings, where men and women in skin-tight lycra will skate around a 400m racing oval made of ice. That's long-track speed-skating to use the technical term.
Capacity: 8,000
Iceberg Skating Palace
Costing approximately £30m to build, using 15,000 tonnes of steel, the non-permanent, 'moveable' venue is part of the 'Coastal Cluster' and will host short-track speed skating as well as figure skating – is that a sport?
Capacity: 12,000
Ice Globe Curling Centre
The simplistic design of this non-permanent venue allegedly symbolises democracy. In the real world, the centre will host curling – a strangely alluring event that, unlike most winter sports, Great Britain is actually quite good at.
Capacity: 3,000
Laura Cross-Country & Biathlon Centre
The delightfully named 'Laura' – named after a local turbulent mountain river, which is named after a girl from a local fable – incorporates two separate stadia, at the start and finish zones of the cross-country skiing and biathlon events. It is perched on the Psekhako Ridge in the mountains, 6 miles from the main 'Mountain Cluster'.
Capacity: 7,500
Rosa Khutor Extreme Park
Sure to be where all the cool kids hang out, the Rosa Khutor Extreme Park will host freestyle and snowboarding events, including aerials, moguls, boardercross, parallel giant slalom and half-pipe. This permanent venue will become an elite training centre and World Cup venue after the Games.
Capacity: 4,000
Rosa Khutor Alpine Centre
Killy... Klammer... Tomba... Seizinger... Vonn... skiing greats of Winter Olympics past. This year's crop will aim for legend status on the 12.5 miles of tracks around the Rosa Khutor Alpine Centre, which will host all of the Games' alpine events. Situated 25 miles outside Sochi, the venue will become a permanent fixture on the world ski scene.
Capacity: 7,500
Sanki Sliding Centre
The thrillingly fast and dangerous bobsleigh, skeleton and luge events will take place on the Sanki ice track in the Mountain Cluster, which will use state-of-the-art technology to ensure optimum temperature control. There will be genuine British medal hopes at the Sanki, and fans of Cool Runnings will be excited to know that the Jamaicans are back.
Capacity: 5,000
Russki Gorki Jumping Centre
The most Russian-sounding of all the arenas will see modern-day Eddie The Eagles 'fly' down, then off two terrifyingly proportioned ski jumps – 95m and 125m high, respectively. The permanent venue sits between two mountain ridges, aiming to be 'harmonious' with the surrounding landscape but, more importantly, to protect from side winds.
Have you registered with us yet?
Register now to enjoy more articles
and free email bulletins.
Register now
Already registered?
Sign in