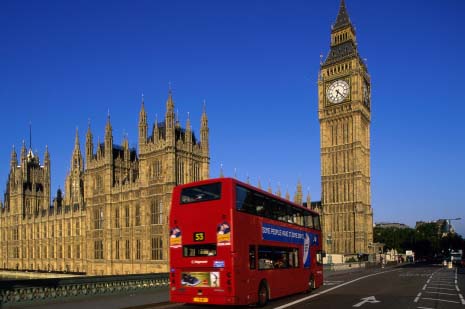 Top five London hotel openings in 2014
Following the news that London experienced an increase in hotel rates in 2013, making it the second most expensive city in Europe, behind Zurich, a number of event industry figures have spoken out.
Mike Utton, director of Emu Events, said: "We are currently pricing up the cost of delivering a major event in London and Berlin for a client, and it looks as though we will opt for Berlin because the cost of five-star accommodation in Berlin is less than half the price when compared to London.
"As an agency based in the UK, it would be much easier to deliver a London-based event and we'd like to sell England and the UK to our clients, but the cost of hotels is a major challenge."
Five Hats International's chief executive David Wardman agrees that London is outpacing itself. He said: "We struggle to place business in London because of the prices, so to hear that prices rose in 2013 isn't good news. We understand that London is a popular destination, but there is only so much elasticity in the market before business occupancy begins to suffer.
"London is competing with other cities such as Madrid, Barcelona, Lisbon, Rome and Berlin, and London is outpricing itself. There is a range of accommodation for the C&I market in London, but good quality four-star hotels with meetings space are limited."
Alan Newton, director of consultancy ARNinternational, believes that the London Olympics has created a "bubble of false demand". He added: "I suspect hoteliers will say rate rises are a simple case of supply and demand and, after a number of difficult years post the financial crisis, they can't be blamed for making hay while the sun shines. However, rate rises have to be measured so as not to deflect interest to the competitively priced competition in Europe and further afield.
"Furthermore, the post Olympic buzz around London brings with it a bubble of false demand, with the capital selected for benchmarking and 'wild card' options, which inevitably increases rate and creates a vicious circle."
London & Partners, the city's convention bureau, which last week launched an ambassador programme for events, says it continues to work with hoteliers to negotiate rates for major events.
Tracy Halliwell, director of business tourism and major events at London & Partners, admits that high prices will "deter" some events where budget is a primary issue, or where a particularly high volume of rooms is required, as London does not have the huge convention hotels found in other destinations.
Halliwell said: "London & Partners aims to add value by working with organisers to find the optimum time periods for the most preferential rates. We consistently work with hoteliers to negotiate rates and terms and conditions for major events, highlighted by the launch of our Accommodation Charter a few years ago.
"That said, London is an unrivalled destination and many event planners rate London as a top destination for return on objective compared to similar events held elsewhere."
Do you agree? Does London deliver a ROO? Share your views with C&IT on Twitter or email C&IT's News Editor Alison Ledger with your opinions.
Have you registered with us yet?
Register now to enjoy more articles
and free email bulletins.
Register now
Already registered?
Sign in