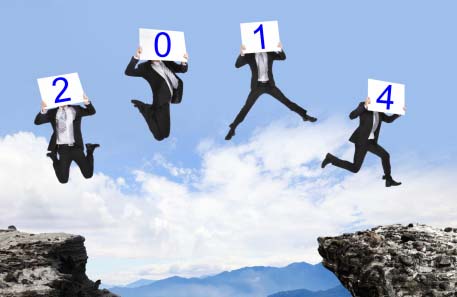 Keeping up with technology
Whether it's tablets for all or specially designed apps, clients want their event to feature the most up to date technology around. However, keeping up with the rate in which technology is advancing can be difficult.
"I think the main challenge that is felt through the events industry is the constantly evolving world of technology," says Emily Aldridge, sales marketing manager at Pure Events. "We strive to always know about the latest trends but it's hard to stay ahead of the game."
Agencies invest significant time and money to try to keep up to date with technology so they can come back with new ideas that can help transform their client's events. But, constantly being fed new information whilst having to update event strategies can be an exhausting task.
Aldridge added: "Social media is dominating marketing and evolves so quickly it is tough to keep up with."
The question is: do agencies risk falling behind on technology in order to spread their time and efforts proportionately or will striving to stay at the forefront pay off eventually?
Proving the need for meetings
Conference calls and live event streaming are just two of the ways in which clients can transmit their message beyond four walls. Whilst technology is accelerating the events industry into new pastures - is it getting in the way of what's really important?
Members of the industry argue that real life interaction reaps the biggest rewards and proving that there is still a need for meetings remains the industry's biggest challenge.
Nick Terry, managing director at Top Banana, says: "Online platforms and networking activities cannot replace the power of a live event. Without face to face communication, how can we get managers to engage, support and deliver communication through the organisation?"
Marketing director at Concerto Group, Peter Kerwood, agrees: "Although technology can support networking I'm passionate about the fact that delegates believe face-to-face interaction is still very important."
Alan Wright, co-founder of Cascade Productions, says the buck stops with the agencies: "Networking can be done online which means there is the perception that there is less need for meetings. It is up to agencies to prove that there is still that need."
But, why connect face-to-face with your delegates when you can connect with them online more easily and cost-effectively?
Utilising live streaming
Again the technology debate rumbles on. In this economic climate where corporates are persistent in trying to taper off their costs wherever possible, getting delegates to an event can be tricky.
With live streaming delegates can now attend events previously they may have missed making it inherently valuable to clients. So, can agencies afford not to utilise this tool?
Despite seeing the value in face-to-face interaction Peter Kerwood foresees a prominent future for live streaming in the events industry: "Agencies want to use technology to engage with a 2nd audience. I believe that very few conferences will take place in the next year where the content is not broadcasted online to a 2nd audience."
Striking a balance between streaming an event for those not on the invite list and becoming so dependent on it you forget to invite the delegates altogether is vital.
Delegate attraction
Getting delegates to an event has always been an important hurdle in the build up to the big day but now agencies are challenging themselves to go that one step further.
Many companies are now exploring multiple channels to communicate to delegates that an event is both relevant and valuable to them such as social media and email and tele marketing.
Christian Knott, director at TBT, says: "Coming up with innovative ways of attracting delegates is a new challenge in the events industry."
TBT chose to create an app to drive up the interest in the months prior to one of its events. This gave delegates the chance to communicate with other attendees, find out the agenda as well as inviting them to take part in the social media forums that were tailored specifically for the event.
The aim was to attract 400 delegates but the event received just under 500 registrations, an increase of 50% from the previous year. This goes to show that finding innovative ways to attract delegates can pay dividends.
Ensuring innovation
A constant challenge for event agencies is offering something different to potential clients every year. Sometimes this means dumping a winning formula to explore new possibilities or ripping up the rule book altogether.
Pete Barker, director at Wildgoose, says: "A challenge is coming up with something different and quirky as opposed to the same old solutions." Wildgoose have been exploring the combination of gamification and incentives for over a year now and have found inventive ways of bringing their product to a global audience.
Engaging an audience
Creating an engaged audience at an event can sometimes be the most difficult challenge of all however, successfully overcoming it means satisfied delegates and satisfied clients. "Brilliance in communication," according to Top Banana's Nick Terry, is one of the best ways to ensure that an event has an engaged audience, which can be achieved in a number of ways.
"It's about getting the right people in the room to ensure absolute brilliance in communication. The most powerful driver of engagement is the audience seeing first-hand the passion and commitment of the leader to their strategy.
"Social platforms do have a role, but it is to support, amplify and add further detail to the message."
Russell Allen, founder of Crescendo, adds: "We're noticing a change in how corporates are thinking about events, with the open space methodology re-emerging. This is a shift towards using an event as a space for promoting lively discussion rather than hearing pre-crafted messages."
To quote the Chinese proverb: "Tell me, I'll forget. Show me, I may remember. Involve me, and I'll understand."
Disagree with us? Tweet us at @CITMagazine, we'd love to know what you think!
Have you registered with us yet?
Register now to enjoy more articles
and free email bulletins.
Register now
Already registered?
Sign in