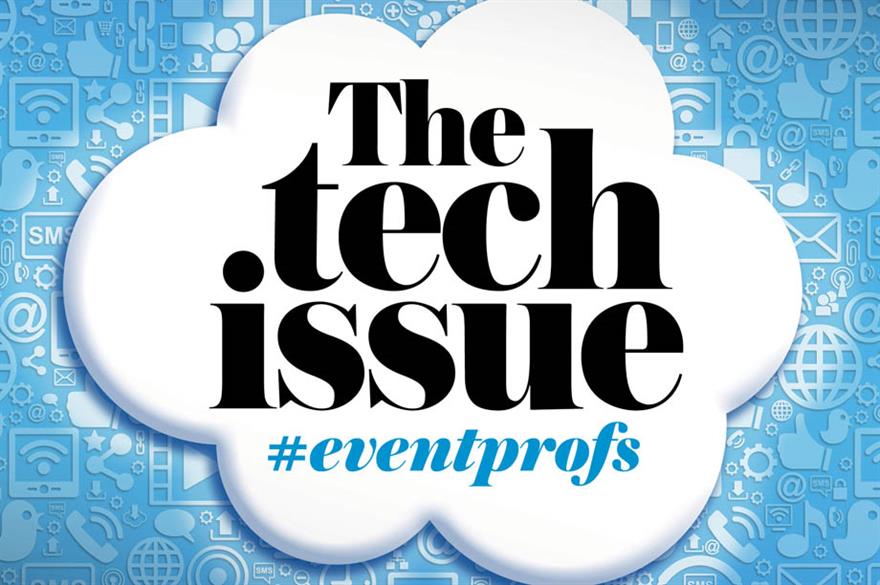 As part of the new #CITTechIssue, we asked a selection of industry luminaries to predict which tech trends will dominate in the future of events...
Resurgence of SMS
Everyone has been talking about apps – the word came out of nowhere because Apple dominated the market and everyone had an iPhone. Now Apple is losing hold and Samsung has a lot to do with that. But look at a company such as Lloyds Bank, where thousands of staff are still carrying Blackberries. Organisations prefer to use the easiest technology to integrate into systems. There are major difficulties in using so many different platforms - try getting an iPhone to integrate with a Microsoft exchange server, for instance. But SMS on the iPhone has the ability to plug into any other level of software. A mobile number is unique to you; you don't have to remember a password and you can use your smartphone before, during and after an event, for online surveys, social media, reminders, etc.
Human-controlled interactivity
We're starting to see technology such as Microsoft's Xbox Kinect used more in retail events - the flagship retail brands are leading the way. Gesture technology such as Kinect works on a large scale, where the biggest challenge is creating interaction. You could have a screen that is 18m wide and high, but how do you put a button on the screen? It would need to be hand-sized, which would be disproportionate and peculiar. However, with swipe gestures people know how it works. When we did an event for Microsoft, we had a huge wall made up of 12 projections and ground-based technology that tracked body motion. When people walked past, their shadow became an electricity silhouette.
Wearable technology
It might just be a pager, or it could be a smartwatch. I own a clip-on Sony pager that connects to my phone and if I get a call or message, it buzzes and I get a scrolling message.
It means that even when my phone is not in my hand, I am still connected. There are some examples of event apps that buzz when people are near another delegate who fulfils certain criteria. Wearable technology would enhance that. Google Glass is a long way off - people don't want to wear technology on their face, but they do want to wear watches.
Bring your own device
Delegates bringing their own devices is going to be bigger, although it's already huge. If you look at some premium events, there's a real tendency to put touchscreens in and place iPads on tables. The lesson we have learned is that giving a device to someone is not always welcome.
At an event we did for Unilever, we produced the programme digitally on a mobile site as opposed to printing it. We gave people the opportunity to have an iPad, or the option of using the app with their own device. Many people opted not to have the tablet and yet the event got a better result for digital interaction than ever before. A challenge is getting event organisers to understand that this is okay, because traditionally they do provide everything for delegates.
Internal social media
The reason for holding events is because you want to get people from different groups in the same room, whether it's a group of CEOs or the press, and to share content. The tricky part is keeping stuff private. We want people to learn quickly and share, but we don't want the information in the public domain. So we will start to see more private social media. It could be Yammer, or a private Linkedin group. Then you get the benefits of social media, such as sharing, networking and interacting, but you maintain exclusivity.
Lawrence Alexander is head of digital at Logistik

Click here for TFI Group's top event tech trends for 2014
...and here for George P Johnson's top event tech trends for 2014

C&IT also listed 5 of the best apps for events
Join the events industry tech debate on Twitter at #CITTechIssue
Have you registered with us yet?
Register now to enjoy more articles
and free email bulletins.
Register now
Already registered?
Sign in