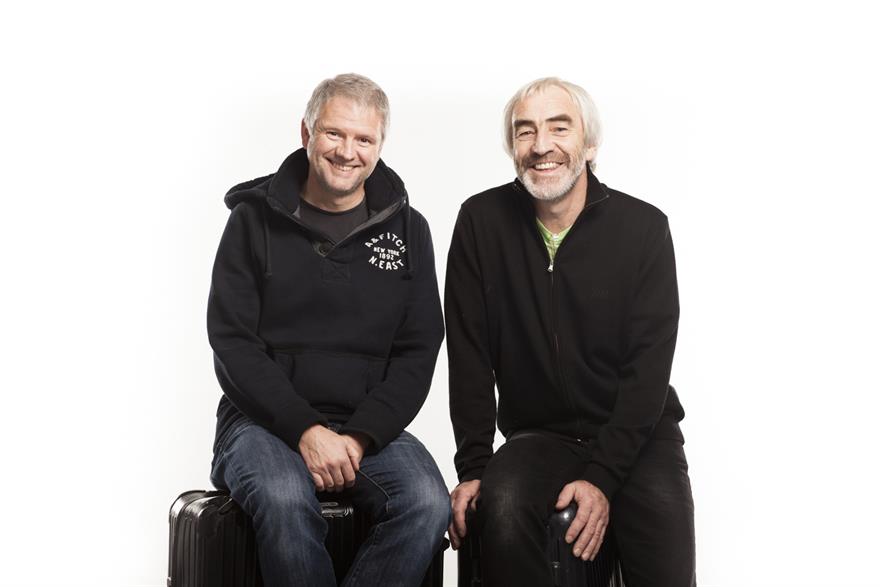 Sool Ella, Sool What?
PG: SoolElla is an anglicised version of the gaelic 'suil eile', which means "another eye". It's an expression in the Irish language which really sums up what we wanted to be – another viewpoint, a different perspective. We decided on the name but unfortunately someone else already had the domain so we had to buy it off them.
PD: We're very conscious of tradition and culture and want to help our clients reenergise what they have. It's about using what you've got in a way that's appropriate for todays needs.
What do you mean by another viewpoint?
PG: If you look at our background, over the last 20 years we have worked on the buyer side with our time at MCI, on the supplier side at Ovation and with all aspects of conferences meetings and events, so we have an overall perspective on the industry. We can help clients that perhaps work in one of those silos and give them another viewpoint.
PD: We've learnt alot over the past 20 years and also made lots of mistakes, and its better to learn through other peoples mistakes than making your own.
Core services
PD: Our core services will be marketing and training, and we'll build up from there. We have been recognised for our marketing expertise through numerous industry awards, while training is something we do very naturally as its how we grew our company.
PG: We've both been participants of advisory boards in the past and they are a very efficient way to keep in touch with your customers needs. They are used very effectively in the US but not so much in Europe, which is surprising as they are the perfect way to test products and services directly with your customers. We'll look to use our expertise to run advisory panels on behalf of destinations, convention bureaux and hotel groups.
Our first client is...
PD: We're already working with MCI and Imex on projects and also some North American corporates on events they are holding in Europe, and we've only been open two days.
2014 targets?
PD: We have made it very clear we want to be a boutique consultancy, so we are not looking for lots and lots of clients. We would see our business working with a smaller group of clients that we have a deeper ongoing relationship with, and who we can drive real value for. It's not about getting as many clients as possible, but choosing the clients and projects where we can bring value. The real challenge is going to be saying 'no', because we are not going to be able to bring value to everything.
Saying goodbye
PD: Leaving Ovation was a bit like your children leaving for college as you want only the best for them. What made the departure less difficult was the fact that its a very strong team.
PG: We left with a certain amount of pride as although we miss them, we are certain they are equipped with what they need to continue their success.
You've worked together a long time. What's the secret?
PD: Respect and the fact we've discovered that it's the combination that works. We're not two halves that make a whole but rather two wholes that make each other better. We have complimentary talents and we've realised that and we give each other space. We're like a great band that keeps going and doesn't split up.
Have you registered with us yet?
Register now to enjoy more articles
and free email bulletins.
Register now
Already registered?
Sign in