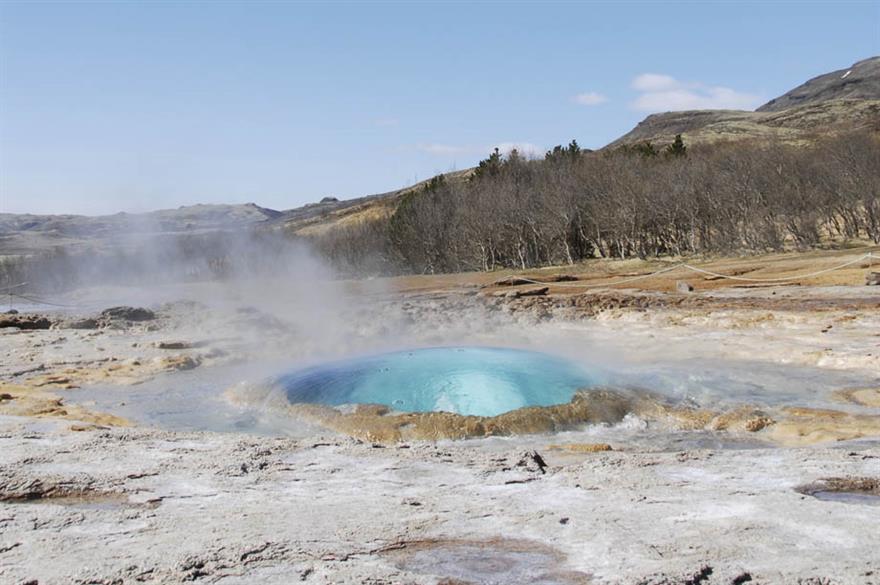 January
The Challenge
The client is planning three events for 100-150 staff at accessible transport hubs. Lunch must be laid on, but with a tight schedule it must be healthy 'fast food'. A longer lunch for senior managers must also be factored in.
The Winner
VICKY EDWARDS, HEAD OF LEARNING, GRASS ROOTS
We recommend London, Birmingham and Edinburgh for regionally delivered training as they provide good coverage for the UK, and those travelling from Ireland can fly straight into Scotland or Birmingham.
Our approach is to identify venues that resonate with the client brand and its values, the nature of the training involved, and the audience profile. They must be suitable for 'dressing' and be able to accommodate plenary sessions for the 100-150 staff as well as break-outs, where we can deliver the interactive and discovery-based training.
Nutritious snacks and smoothies would be available between sessions to maintain energy levels, while live cooking stations provide a quick, but substantial lunch. For the senior managers, a more formal lunch provides the right environment. Venues such as the Science Museum, NEC and Royal Highland Centre are examples of suitable accessible venues in our chosen locations.
February
The Challenge
The client wants an incentive trip for its top 30 salespeople, with no more than four days out of the office. Previous examples have ranged from spa retreats to beach resorts, but this time there has to be a strong CSR theme.
The Winner
LOUISE DAVIES, EVENT DIRECTOR, SEVENTEEN EVENTS
With sustainability a key theme of this incentive the first decision is easy - the trip should be based in the UK. Using train and private transfer, we would whisk the guests off to Cornwall to stay at the luxury Bedruthan Steps Hotel, an eco-retreat perched on the cliffs.
From this base, guests can get back to nature with mountain biking, kayaking, surfing and wild swimming, as well as participating in group activities such as foraging for oysters in a sustainable way. Relaxing and refuelling will be on offer with spa treatments and local, sustainably sourced food menus.
A highlight of the trip would be a visit to the Eden Project, and participation in one of its unique team-building sessions, such as den-making or a quest inside the famous Biomes.
The visit would be topped up with an ethical banquet inside the illuminated Mediterranean Biome.
March
The Challenge
The client wants a six-month plan for a series of 'Best of British' hospitality days (at least three) in the UK for groups of 50, both staff and clients. They are busy people so the event has to stand out from the crowd of invitations.
The Winner
FRANCES GREEN, DIRECTOR OF EVENTS, PARAGON EVENTS
For something a little different and to kick off the hospitality calendar, guests will be welcomed to Coworth Park Hotel, near Windsor, with Pimms and canapés in the grounds beside the polo field before a match commences, hosted by Olympic event rider William Fox-Pitt. They will also enjoy a sumptuous lunch before meeting some of the players. Spitbank Fort, off the coats of Gosport, is ideal for a Best of British day. Guests will arrive by speedboat to a Champagne reception in their own private bar, followed by a James Bond-themed casino experience and dinner, culminating in exclusive use of the fort for an overnight stay. For an end-of-the-summer experience, guests will go by Routemaster bus to Avenue Restaurant in St James', for A Question of Sport dinner with cricketer Phil Tufnell. Prizes for the winning team, in a quiz based on the show, will be presented by Phil.
May
The Challenge
The brief is for a two-day launch to 200 key Europe-based clients and retailers. The location and venue should mirror the client's 'fresh, different, cutting edge' marketing, with conference space for 200 and a breakout for 50.
The Winner
ALEX BECKETT, DIRECTOR DV8 GLOBAL EVENTS
Driving attendance from a mixed client and retailer audience is key – Berlin offers good rail and air links from most European hubs. With 300 bedrooms on the banks of the River Spree, the Nhow Berlin is a forward-thinking concept, combining urban lifestyle, fashion and cutting-edge technology. The hotel's Music Hall conference room will house the main product launch for 200 guests while the Gallery provides an urban backdrop for the product experience for 50 delegates. Originally an electrical sub-station, the Ewerk building has played host to memorable moments in Berlin's cultural history. With a drinks reception on the rooftop terrace, guests will enjoy panoramic views of the city, followed by dinner served in the adjacent lounge. Digital communications would support the event, using web-based interaction and registration pre-events and app-based content during the launch.
July/August
The Challenge
The client wants a one-day event of celebratory activities, preferably with a theme, for employees and their families - estimated number 450. Accommodation suggestions would be a plus.
The Winner
SIMON MADDISON, FOUNDER AND DIRECTOR, PLANET PURSUITS EVENT MANAGEMENT
Our Festival to Go is incredibly popular and our stunning organic farm at Purton House in Wiltshire would be the perfect location. This event screams family fun, with a perfect combo of live music, festival-style food and an array of 'have a go' activities. For these I would suggest willow weaving, African drumming, bushcraft, raft building and a graffiti workshop. For the not so active, tarot, masseurs, reiki and hair braiders will chill you out. For the food we would do a giant paella, slow-cooked lamb on charcoal fire pits and a wood-fired pizza. Camping is a must as you rock into the night.
October
The Challenge
A high-street bank wants an awards ceremony recognising customer service. The venue should hold 800 for banqueting, with fun activities pre- and post-ceremony, so everyone feels rewarded.
The Winner
AMANDA EDGECOMBE, DIRECTOR, POWWOW
Award ceremonies should be memorable experiences for everyone, not just the winners. Banks are acutely aware of perceptions surrounding events and the Roundhouse in Camden, London, with its charity status and 'wow' factor, would work. We would develop a concept of putting people first, which would be incorporated throughout, reinforcing the message of recognising success and excellent customer service. We would create an atmospheric, vibrant, busy street festival with interactive performers allowing guests to get involved with juggling, magic, drumming, busking and digital graffiti. After the awards, prize-winning funfair stalls would be revealed. We would suggest the headline act Attraction, the Britain's Got Talent 2013 winners, who could deliver a bespoke show. The next day, guests would receive a memorabilia pack of photographs and a letter from the board thanking them.
November/December
The Challenge
Every quarter, a telecoms company's top-ten sellers are flown to Europe for a weekend. The brief is a programme of fun activities, appealing to a range of ages and interests and promoting team bonding.
The Winner
JOHN SAUNDERS, MANAGING DIRECTOR, EXOSPHERE
Reykjavik is an ideal destination offering culture, nature, activities and relaxation. The incentive programme will begin with adventure: crossing the solid lava by jeep, quad bike or mountain bike, whale watching and frozen glacier trekking.Some of the world's best fishing and tours inside volcanos are all possible. After this day of team bonding, the group can look forward to luxury camping under the stars. The next day, head to the Blue Lagoon, famous for mineral-rich hot water from far beneath the earth, where a health spa has been developed in the rugged lava landscape. After a morning of pampering and relaxation, visit the Imagine Peace Tower, conceived by Yoko Ono. Designed in the form of a wishing well, the work of art explodes in a tower of light beams. To complete the trip, indulge in an Icelandic feast at the renowned restaurant, Borg.
Have you registered with us yet?
Register now to enjoy more articles
and free email bulletins.
Register now
Already registered?
Sign in