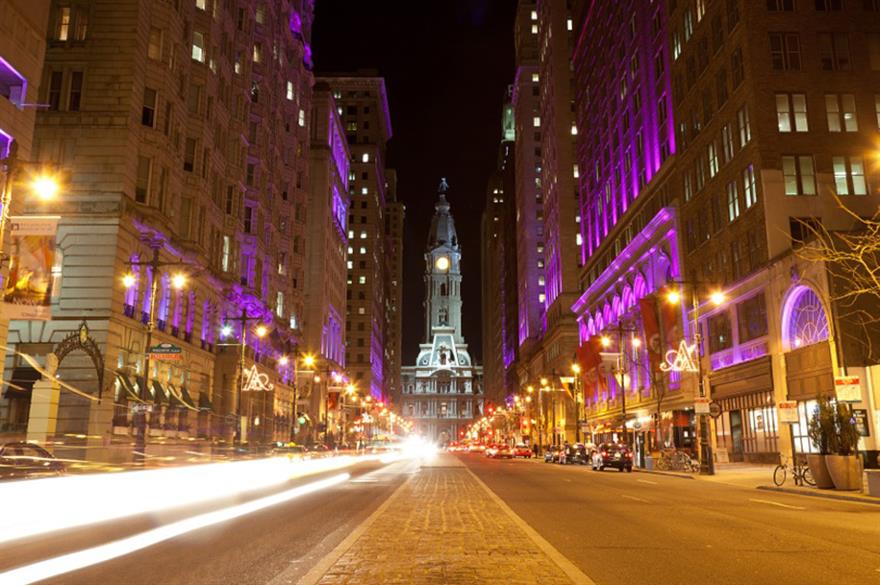 The live events agency, which has offices in Manchester, London, Abu Dhabi, Doha, Dubai and Hong Kong grew its North American revenues to 10% of turnover last year on the back of several new client wins plus work for long-standing clients AstraZeneca and Alcon.
Graeme Beavers, who has been promoted to the new role of WRG North America vice president, said that this had led to the opening of the Philadelphia office, which he described as "the real deal" in comparison to the New York office WRG picked-up through it's acquisition of Hong Kong-based Serious Events in 2012.
"We've been active in North America essentially since we started the business 25 years ago, but the New York office has really just been an office space and a base to work from - it wasn't fully-staffed," said Beavers.
"We've always delivered events in the US but in the last year or so in particular we've seen that business grow to the point that the board decided there was an opportunity for us to capitalise on by opening a fully-staffed office.
"Last year was significant in that we won new business with new clients, but it's more to do with the potential: we're growing and by investing and putting the right people in we expect to grow more."
Beavers is in the process of recruiting the six-strong team for the Philadelphia office, which will become WRG's North American headquarters and will focus purely on healthcare - which has always been the largest sector for the agency.
Jim Faulds, chairman of WRG, said: "Our offer is perfect for today's Healthcare market and the reason we've seen our sector revenue grow by £6.5m during the past 12-months. The prospects for 2014 are even more exciting."
Beavers added: "There are a huge amount of global pharmaceutical businesses based in the north eastern United States and Philadelphia is right in the middle of that. The office has been driven by healthcare and it will be a healthcare-focused expansion - although you can't predict what might happen in the future."
While the office has now officially opened, Beavers said it would not be fully up-and-running until the recruitment process finished sometime in the New Year. The office is located on Philadelphia's South Broad Street, which is also known as the Avenue of Arts, due to the neighbouring theatres and nearby Academy of Fine Arts and Academy of Music.
In November, WRG announced that it had opened its first US office.
Have you registered with us yet?
Register now to enjoy more articles
and free email bulletins.
Register now
Already registered?
Sign in