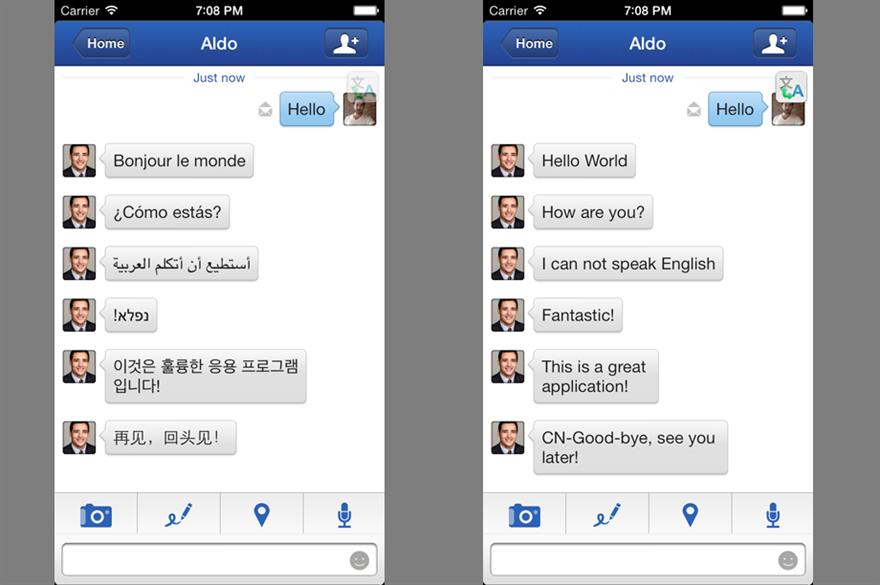 The feature, which is powered by Google Translate, allows Topi app users to receive messages in their own language regardless of the language those messages were sent in - thereby enabling people with no common language to network with one another.
Topi co-founder and CEO David Aubespin said: "We created Topi based on research about how people build personal relationships. People in real life feel more comfortable and emotionally connected to others when they have mutual interests.
"Topi brings these scenarios to life for participants of conferences and events. Now we're really excited to offer users instant translations reducing a significant barrier to networking and allowing users to communicate even when they have no fluency in other languages."
The app can instantly translates more than 60 languages, including English, Spanish, French, German, Mandarin, Portuguese, Hindi, Greek and Russian and will add a further nine languages, including Azerbaijani, Bengali, Esperanto, Basque, Gujarati, Georgian, Kannada, Tamil and Telugu in Q1 2014.
Topi launched Instant Translations live at the EIBTM show in Barcelona this week where it reported an "amazing reception" from users of the app. "Even people who did speak English as a common language had fun speaking in their own mother tongue with each other," said Aubespin. "We translated messages in 37 languages over the course of one day, which shows how international the EIBTM 2013 audience is."
Topi was launched in December 2012 and was used as the official event app by some of the world's biggest technology brands, including Samsung's inaugural Developers Conference, Google for Entrepreneurs, The Thiel Foundation's Under 20 Summit, SXSW Tech Meetup 2013, New York Tech Meetups, and American Express Marketing Mixers.
It consists of a mobile app aimed at increasing interaction amongst business professionals attending industry conferences, meetings and events, and a self-service website that allows event organisers to create a branded, customised event, engage with participants and access real-time analytics.
In addition to providing messages and notifications to delegates and distributing content such as polls, presentations and speaker bios via the app, event organisers can access rich audience analytics around attendees' professional backgrounds, interests, and demographics.
Organisers can include sponsor logos that rotate within the app and hyperlinks to their homepage (or other relevant URLs). Native versions of the app are available for iPhone, iPad, Android and Windows Phone. The cost to event organisers starts from zero for events with up to 200 participants, above which there is a flat fee of $2,500 per event (regardless of the number of delegates).
For delegates, features of the app include integration with Facebook, Twitter, Foursquare, Instagram and LinkedIn; sign-in via Facebook Connect; one-click LinkedIn requests; searchable view of conference attendees, sorted by relevance to each participant; a "virtual lobby" for attendees to follow and participate in public conversations; and one-on-one, group or public chat rooms.
Users can also share pictures, recorded audio, rich maps, and sketches via the app, which uses custom geo-fencing to allow conference organisers to set "virtual boundaries" within which users will be able to access the event on Topi.
Have you registered with us yet?
Register now to enjoy more articles
and free email bulletins.
Register now
Already registered?
Sign in