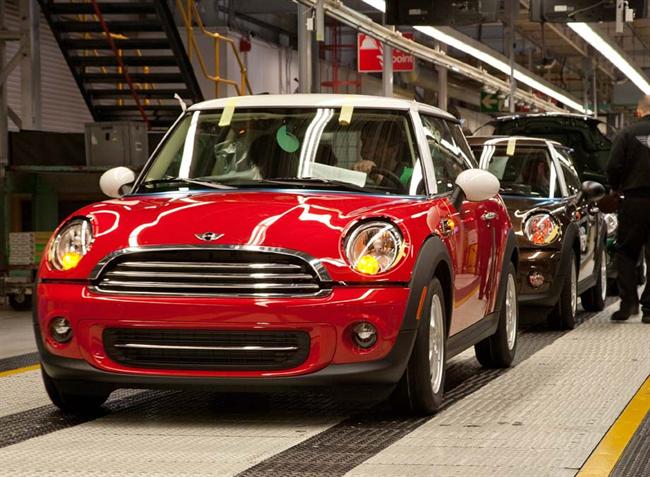 The agency has reported a wave of client interest in creating pop-up shops in 2013, with recent works from BMW and Vauxhall's Network Q going live in October and "many other projects in the pipeline" for the coming months.
TRO brand and business development director Sarah Mayo said: "For automotive clients, pop-up shops allow brands to engage with a much greater number of people than traditional out-of-town dealerships can.
"With research mostly done online, consumers often have a clear idea of which car they want before visiting a showroom. Pop-up shops give brands face-to-face engagement with consumers much earlier in the decision-making process."
She added that the pop-up concept also allowed local retailers to engage with "social shoppers" on the high street who might not consider travelling to an out-of-town dealership.
TRO's client BMW Group UK is looking at pop-up shops for both the BMW and Mini car marques, with six planned over the coming months following recent BMW pop-ups in Bristol on 26 October and Leicester on 16 November.
The experiential marketing agency also helped launch five pop-ups for Vauxhall's Network Q in Eastleigh, Taunton, Louth, Derby and Skelmersdale to celebrate the used vehicle brand's birthday last month, while its next pop-up is for Champneys and will go live on 6 December in Westfield.
Mayo said that successful pop-ups needed to be "more than a typical retail space" and should aim to be "fun, immediate and surprising" with a physical environment that reflected that. She added that a modular solution was often best, given the inherent challenge of designing and building pop-ups for different retail units, often at very short notice.
"Pop-up shops offer a valuable opportunity for brands to engage physically with customers taking it beyond a purely transactional relationship, and they are the natural next step to a declining High Street and rising demand for experiential retailing," added Mayo.
"We have recently finished refurbishing the Innovation Station for Nissan at The O2; perhaps more permanent in-retail brand experiences are where pop-up shops are heading next."
Have you registered with us yet?
Register now to enjoy more articles
and free email bulletins.
Register now
Already registered?
Sign in