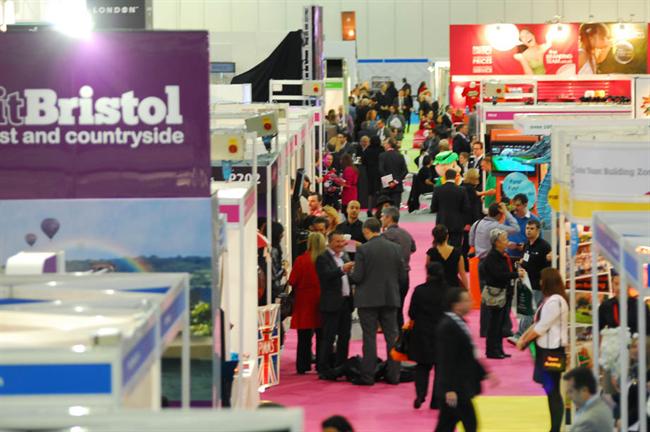 The steering group, which met for the first time last Wednesday (13 November), has been handed a remit to help guide strategy and content for the show starting from next year's event, when it will move from Dockland's Excel centre to Olympia London.
Leading lights on the committee include Kevin Jackson, vice president of sales & marketing at George P Johnson, Nicola Sykes, marketing manager at CWT Meetings & Events, Ben Goedegebuure, international board director of PCMA and sales director at the SECC, and Michael Hirst, chairman of the Business Visits & Events Partnership (BVEP).
Discussions at the inaugural meeting centred on a new educational content programme for next year's event, in addition to thoughts on how to reinvigorate the annual event, which received a lacklustre response from the industry at its most recent outing.
"There was a feeling [amongst the steering group] that Confex had maybe lost some energy over the last couple of years," said Jackson. "We need to identify where the audience is for this show, how it fits with The Event Production Show and come up with a strategy to try to drive it into new areas.
"2014 will be a newer version of Confex - there will be enough different in terms of content to make it feel like a significantly different event - and it will continue to change on the way to a much bigger and better show in 2015."
Jackson highlighted the new educational content programme for next year's show, which will include practical "how to" events on things like health and safety, and how to write a brief, as well as more strategic content on technology, the future, and social media.
"From our perspective, we've all been through an amazingly tough time over the past couple of years and often training is one of the things that gets cut, so our view was that we could help the industry by running a mix of practical and strategic content at the show," he added.
Commenting on the inaugural meeting of the steering group, Hirst said: "It was a very productive and proactive meeting that showed the level of excitement, affection and loyalty the Confex brand has within the industry.
"The show has a great opportunity to grasp this enthusiasm and make 2014 a landmark year for Confex and for the industry."
Other members of the steering group include: Lex Butler, creative services director, Zibrant; Paula Lorimer, sales director and deputy CEO, Manchester Central; Liz Sinclair, director, ESP Recruitment; Sue Potton, managing director, Sue Potton Associates; Kathleen Warden, head of conference sales, SECC; Amanda Henderson, meetings & incentives marketing manager, Visit Scotland; and Geoffrey Dixon, managing director, Vivid Interface.
"We're immensely privileged to have such a senior group of thought leaders contributing to the success of the show," said Donna Bushell, International Confex events director. "It was an excellent session and we're looking forward to bringing some of the new ideas to the show in 2014. The discussions have laid a healthy foundation for building a sustainable and inspiring format for the future of this great brand."
Tell us what you think - how would you improve International Confex?
Join the conversation on Twitter @CITmagazine
Have you registered with us yet?
Register now to enjoy more articles
and free email bulletins.
Register now
Already registered?
Sign in