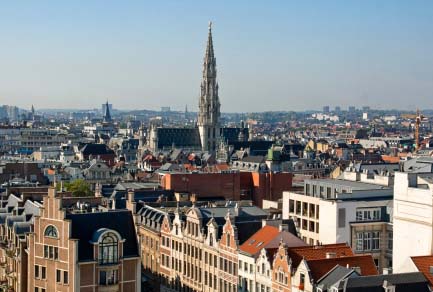 The 19 staff at Congrex Belgium will move into the offices of MCI Brussels.
MCI has also announced the opening of five new offices in South Africa, Saudi Arabia, Indonesia and China.
MCI South Africa, with offices in Johannesburg and Cape Town, builds on the presence of destination management company, Ovation. MCI will spend the next few weeks to build and formalise a local team.
In a joint venture with leading Travel Management Company, Al Tayyar Travel Group, MCI is now in the process of establishing its base in the Kingdom of Saudi Arabia, within its two prime cities of Riyadh and Jeddah. Saudi Arabia is a crucial market and is the largest member of the GCC (Gulf Cooperation Council) States. MCI Dubai has already operated several major conferences in the Kingdom this year.
MCI Singapore has been working closely with Ovation's Strategic Partner, Smailing Group, to create a new joint venture company called MCI Indonesia with headquarters in Jakarta.
In April, MCI acquired the Australian businesses of Off-Site Connections (OSC) and in October, the OSC China business became fully integrated into MCI Shanghai while OSC Macau has now become MCI Macau.
With new bridges and rail-lines to be completed in the next few years, Macau is set to become the meetings center of the Pearl River Delta, which is the largest metropolitan area of the world with 120 million inhabitants in a one hour surface travel radius and includes cities like Hong Kong, Shenzhen and Guangzhou.
Have you registered with us yet?
Register now to enjoy more articles
and free email bulletins.
Register now
Already registered?
Sign in