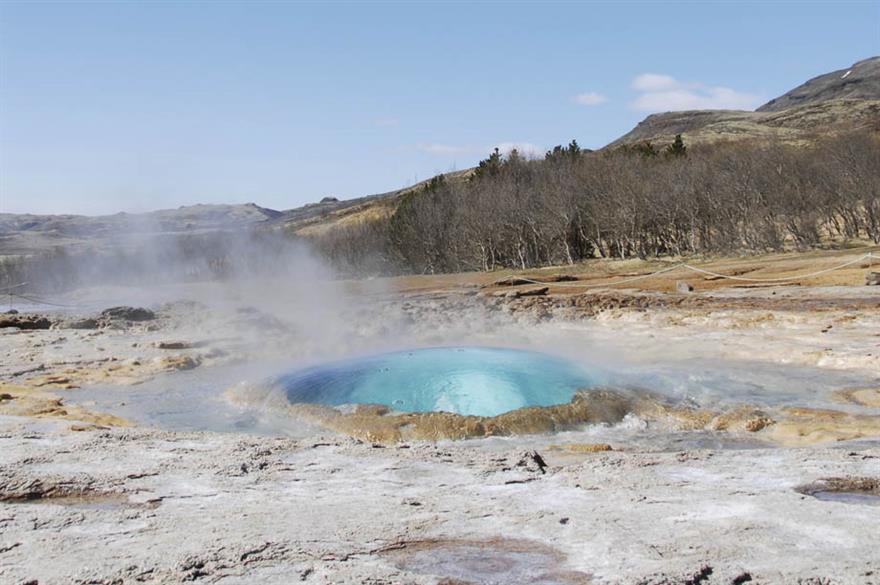 PITCH 1
The French Riviera is the perfect destination for an incentive weekend living the Bond lifestyle. Nice is well serviced by many airlines, with plenty of low-cost options. On Friday guests will be welcomed with drinks on a terrace at Hotel Palais de la Mediterranee overlooking the Promenade des Anglais, before splitting into teams for an espionage trail that ends with a 'winner takes all' game of petanque in the Parc d'Estienne d'Orves. On Saturday morning five classic cars, including Morgans and E-type Jags, will be waiting at the hotel ready for a rally. Delegates will spend the day exploring the hills behind Nice, swapping cars and drivers at the various stopping points. Rally stewards and maps will be provided, as well as a delicious lunch. For Sunday lunch guests will be taken to Villefranche-sur-Mer to dine at La Mere Germaine, which has played host to celebrity diners from Jean Cocteau to Liza Minnelli.
Melanie Gibson-Walsh, director, Oliver Myles
PITCH 2
Reykjavik is an ideal destination offering culture, nature, activities and relaxation. The incentive programme will begin with adventure: crossing the solid lava by jeep, quad bike or mountain bike, whale watching and frozen glacier trekking.Some of the world's best fishing and tours inside volcanos are all possible. After this day of team bonding, the group can look forward to luxury camping under the stars. The next day, head to the Blue Lagoon, famous for mineral-rich hot water from far beneath the earth, where a health spa has been developed in the rugged lava landscape. After a morning of pampering and relaxation, visit the Imagine Peace Tower, conceived by Yoko Ono. Designed in the form of a wishing well, the work of art explodes in a tower of light beams. To complete the trip, indulge in an Icelandic feast at the renowned restaurant, Borg.
John Saunders, managing director, Exosphere
PITCH 3
Amsterdam is one of Europe's most vibrant cities and an ideal incentive destination. Staying at the Andaz Amsterdam Prinsengracht design hotel, guests will embark on a range of experiences. On Friday the team will go on a bike tour of the famous canals before lunch, followed by clog painting and traditional clog dancing in the afternoon. A special welcome dinner follows aboard boat-based restaurant Odessa, before hitting Amsterdam's infamous bar scene. On Saturday morning head to Zandvoort for drag racing and hot laps at Circuit Park Zandvoort, with lunch on the seafront. The evening starts with a canal cocktail cruise before dinner at the Michelin-starred Ciel Bleu. The option of a red-light district walking tour, follows. On Sunday there is shopping at the local market, tasting cheese and beer at Reypenaer, a 100-year-old cheese house, before a picnic lunch in the Vondelpark.
Libby Harding, design project manager, BI Worldwide
PITCH 4
A melting pot of 20th century history and culture, Berlin has something for everyone: art, architecture, museums, exhibitions, music, food and nightclubs. Friday begins with a tour of graffiti artists. Over a working lunch guests will take a paint brush and spray can to make their own team canvas. Accommodation will be at Design Hotel's soon to open Bikini Hotel, part of the Bikini Berlin project, which promises to be an unparalleled experience with boutique shopping and a cinema. On Saturday the team will work in pairs, one in a secret location, the other in an artist's studio. The former will describe the location via telephone while the other interprets it on canvas. Lunch will follow at Lorenz Adlon Esszimmer restaurant. Evening entertainment includes an Alba Berlin basketball team match and a music recital by the Germany Symphony Orchestra. Time to relax on Sunday with a visit to Alexanderplatz or a spa.
Simon King, account project manager, Woodhouse Communications
CLIENT VERDICT: John Worthington, Telefonica O2 UK
In fourth place is agency three. I think most will have seen this done this one and got the T-shirt. In third place, I put agency one: clearly an event for boys and their toys - are we assuming the top ten are all men? There is nothing different here. In second place comes agency four. I like the mix of culture but I'm not convinced our telecoms sales winners will particularly want to be painting their weekend away. The new Bikini Hotel would be interesting and Berlin has a vibrant nightlife, but not enough here to keep them excited.
For me, the winner is agency two. The trip provides both adrenalin and relaxation. Activities should be associated with the city of choice, otherwise why go there? Blue lagoons, frozen glaciers and volcanoes are all great reasons to visit Reykjavik. This would appeal to our target audience.
John Worthington, head of events, judged the pitches without knowing who submitted them.
Have you registered with us yet?
Register now to enjoy more articles
and free email bulletins.
Register now
Already registered?
Sign in