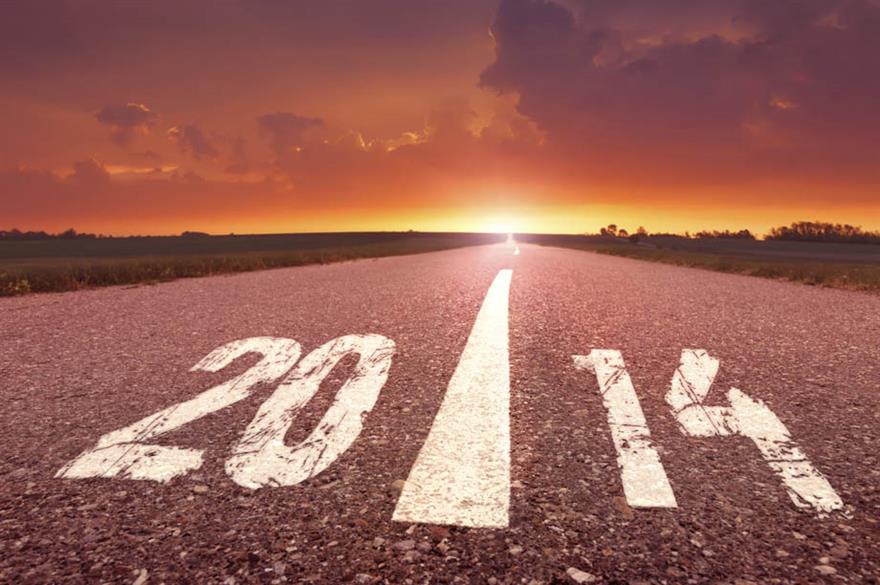 Andrew Winterburn, director, Universal World Events:
Business plans for 2014
We plan to continue to build on the success of 2013 in developing our global footprint and building on the synergies within the UDG Healthcare business to provide specialist outsourced solutions to our healthcare clients. We will continue to invest in our engagement team as the demand from existing and new clients continues to grow, particularly around the delegate experience and increasing the reach of the event through integrated communications channels.
Technology
Our engagement team is continuously looking for new ways to deliver an event and at how technology can support this, recognising that the level of technology needs to be appropriate to the type of meeting we are delivering. The role of technology in 2014 will continue to increase as the demand from clients continues to grow and new products come on to the C&I market.
Industry outlook
We are experiencing more optimism in the industry at the moment, even in countries such as Spain, which has had a tough time in recent years. In the healthcare sector we are seeing further consolidation in the marke and we do not expect this to change in 2014. The market will still remain very competitive, with agencies that can clearly demonstrate where they are able to add value winning the business.
Kevin Jackson, vicepresident of sales and marketing, George P Johnson EMEA:
Business plans for 2014
Our plans for 2014 are more of the same, please. 2013 was a great year for us, creating some amazing brand activations. We stepped into the public event space with Get Reading in Trafalgar Square for the Evening Standard, worked on a number of consumer activations - which really broke new ground for us in terms of creativity and excellence - while continuing the never-ending search for perfection with IBM, Cisco, Gartner and Salesforce.
Technology
Technology and events are now entwined. Social media is a growing part of events delivery: for building communities and sharing content. Our results have been staggering. We find that every new brief now comes with the need to deliver 'techno wow' – and we always do.
Industry outlook
As we move back to a more optimistic economic outlook and some growth, experiences are the obvious choice for marketers. Brands are now looking for true engagement, not awareness - relationships built on more than the transactional. That has always been us, but with technology and social media we are now truly a first-tier option.
Julian Pullan, president, EMEA, Jack Morton Worldwide:
Business plans for 2014
Overall, the outlook for our business is very positive for next year and we have a busy first quarter in place. Our highlight will be the Commonwealth Games in Glasgow in July, where we are delighted to be creating the opening and closing ceremonies. We have been building the team for some time and our work there will ramp up as the new year progresses. Elsewhere we are continuing to build our creative team and will be making new hires.
Technology
We move between face-to-face and digital interactions, without drawing a distinction. And neither should we in our work as marketers. In fact, the more pervasive technology becomes, the more it enables us to drive brand experience with what should always be our focus - the experience and the people it is created for. So 2014 will be a year in which technology gets ever closer to the role of the great experience enabler that it is meant to be.
Industry outlook
Even though there are still some serious unresolved economic issues across Europe, there is much talk of a return to growth, especially within marketing services. Certainly we are seeing that at Jack Morton, where we are forecasting a strong growth year.
Ian Cummings, managing director, CWT Meetings & Events:
Business plans for 2014
Having attracted some of the industry's top talent during 2013, while retaining a huge depth of knowledge from the existing team, the business will continue to focus on the managed growth strategy for 2014. The additions, including industry specialists in account management, operations, event management, marketing and finance, will ensure we deliver on an aggressive double-digit growth plan for 2014.
Technology
CWT's investment in the acquisition of Worldmate earlier in the year places us at the forefront of app development as we continue to see the trend to deliver content, interactions, surveys and sales ROI follow-ups via this media. We also see a continuing growth in interest in virtual and hybrid meetings for 2014, with some companies really looking to the major industry players to lead their digital strategy.
Industry outlook
While the UK looks set for a stronger GDP growth than most of its EMEA counterparts, we expect 2014 to remain a challenging year with increased pricing around hotels, and a move to more domestic meeting management for cost, compliance and green reasons. However, many organisations are beginning to realise the necessity to re-invest in events and the sales pipeline of opportunity it may bring. Important is our ability to track post event analysis to provide clear ROI reporting - supporting our clients' defined strategic goals.
Nigel Cooper, managing director, Motivcom's travel & events division:
Business plans for 2014
In terms of our financial position, we've posted our half-year results, which sit in line with the broker's forecast. There will be continued expansion of production-led 'live' events, as this is an integral part of the business, which often complements the more logistically focused in-house teams.
Technology
I expect an increase in hybrid meetings, which offer the client a better return on investment by delivering against business objectives and still tick the incentive box.
Industry outlook
We're expecting a continued recovery across the industry. Lead times are increasing and we have seen some hotel chains booking 24 months in advance. But it should be said that our client base will continue to look for ever more innovative solutions that also offer great value for money.
THE CORPORATE PERSPECTIVE
David Preston, head of marketing for Europe, Kaspersky:
We will have two main events driven by the European team in 2014: an annual partner conference in Jerusalem in June, which brings together our top partners for strategy and planning as well as reward and recognition; and an all-employee event in March. I believe in the use of technology to encourage attendees to connect with us as a business as well as to connect with each other. In the next year, we will use technology to have talks delivered by speakers and then get the audience together in small groups to come up with answers to the questions posed.
I also want to extend the content of events to people who aren't able to come, whether that's running a concurrent online conference or, enabling it to be downloaded after the event.From a presentation point of view, death by Powerpoint is yesterday; tomorrow is all about presenting content though images and video.
Amanda Hibbs, business event manager, Specsavers:
We have already started planning our four main 'major' seminars in 2014, which will have audiences of more than 1,000, along with many smaller events. Our largest event will be our clinical conference, which will be held at the ICC in Birmingham in October 2014. We had more than 2,200 delegates for the 2013 event and will be aiming for a similar audience size.
With regard to technology, our audience sizes have grown considerably over the past few years, and we are always on the lookout for innovative ideas to keep our delegates engaged. One of our biggest challenges has been audience involvement and active participation and we are trying out various forms of interactivity to try to enhance the delegate experience. I feel the outlook for the events industry is positive, as long as event managers and planners embrace new technology and strive to push the boundaries.
Have you registered with us yet?
Register now to enjoy more articles
and free email bulletins.
Register now
Already registered?
Sign in