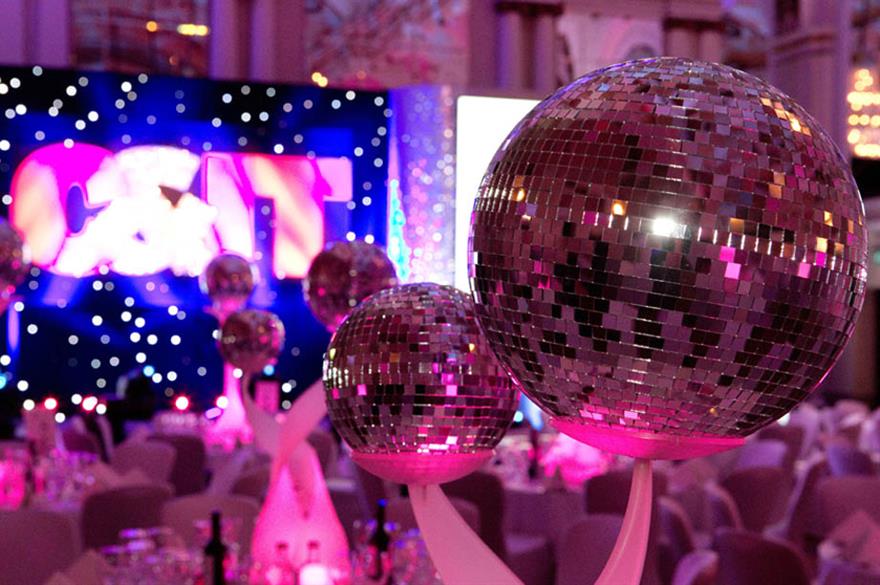 Q1
While 2012 started with a New Year's Eve firework spectacle in the UK capital heralding a momentous year ahead, not least London hosting the 2012 Olympics, many expected 2013 to be marked by a hangover following the celebrations of the previous year.
And in February 2013, industry stalwart David Evans announced his retirement as CEO and chairman of Grass Roots, which he founded 33 years before. The agency featured in a number of C&IT headlines in the first quarter, with staff cuts and the appointment of a spate of WPP directors the subjects of high-traffic online stories.
High-profile exits were not limited to Grass Roots, however. Another surprise departure was that of Zibrant managing director of operations Chris Parnham, who in March left the agency after 13 years to embark on a new career. Later in the year he announced his plans to head up and take over fledgling agency Absolute Corporate Events.
Other news that attracted readers in their droves concerned agency DBMT, which expanded with the opening of a Milton Keynes-based office; a blaze at the Beatles-themed Hard Days Night Hotel in Liverpool; and Touch Associate's merger completion.
Q2
C&IT revealed its fifth annual A List in May (above) – celebrating 35 of the top agency players aged under 35 – at a glamorous event at The Dorchester in London. News of the list, published on CITmagazine.com, was the site's most-read article in the quarter.
C&IT-generated content also accounted for the website's second biggest-hitting story – the reveal of C&IT's State of the Industry ranking of the UK's top 50 agencies. The survey also revealed that while budgetary constraints remained a perennial challenge, an air of optimism about the future was more pronounced than a year previously.
The weather did not inspire such positivity, with signs that the British summer of 2013 would be a wash-out. But clients continued to put out events briefs – a case in point was a tender for Network Rail's £5m events business, which had agencies champing at the bit for the business.
Elsewhere, Google announced its innovative Google Glass wearable technology, a subject that garnered the excitement of many tech-savvy event professionals and that will be worth keeping an eye on.
Q3
Grass Roots again dominated the headlines in Q3, accounting for two of CITmagazine.com's top-ten performing stories: news that the agency was planning a rebrand and the admission by new managing director of meetings and events Des McLaughlin that the job cuts at the agency over recent times went "too far".
In spite of an unpromising start, the British summer confounded expectations to become one of the hottest in recent years. But the climate was none too clement for an employee of technology firm AOL, who was fired in unconventional style by CEO Tim Armstrong at an event attended by more than 1,000 staff.
Elsewhere, Manchester City FC's plans to open a revamped hospitality area in the Ethiad Stadium attracted a high volume of traffic to CITmagazine.com; while Ian Schrager's return to the capital with The London Edition Hotel (above) was one of the quarter's most popular stories. See C&IT's review of the London Edition Hotel here.
Q4
The business forecast from event planners towards the end of 2012 was characterised by caution. In the last quarter of 2013 there was still a tenuous grasp of where the economy is heading, but various reports – as well as politicians utterances – signalled that the UK economy is well on the road to recovery. Accordingly, for agency and corporate event planners the outlook is markedly more upbeat than a year previously (see p22).
In September, the C&IT Excellence Awards went off in style at London's Grand Connaught Rooms (above) – with agency Smyle cleaning up. The C&IT Awards also generated a record response on Twitter. Then C&IT's Big Debate got tongues wagging and tempers frayed when it asked: "Are event management degrees a waste of time?" The answer was clearly 'no', but the debate raged outside the piece itself and into the 'Twittersphere', highlighting the power of social media and the event's industry's engagement with it.
Meanwhile, Imagination sent staff, quite literally, to Coventry, moving operations there to be closer to major client Jaguar Land Rover. In other high-traffic news, BCD M&I bolstered operations with a senior director hire and Jaguar events manager Marcus Wall left the company after 14 years.
The big agency news concerned events industry behemoth Motivcom, which announced in November that P&MM Live was to merge with Zibrant to form Zibrant Live.
Kelly Brook's new Steam & Rye venue in the City was the most popular story of the quarter, while Andy Murray's new Cromlix property joining Small Luxury Hotels of the World also enjoyed a high volume of traffic.
Finally, in July, an MPI study revealed that the UK events industry was worth £60bn. Let's hope it's worth a lot more by this time next year. Cheers!
Have you registered with us yet?
Register now to enjoy more articles
and free email bulletins.
Register now
Already registered?
Sign in