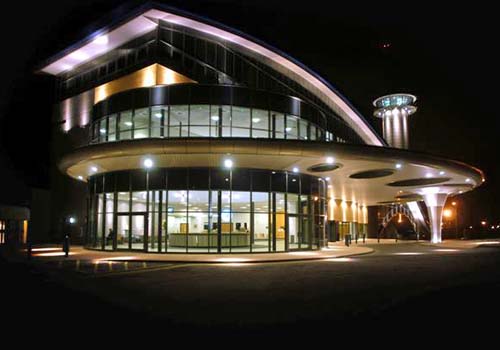 The local authority approved proceeding with the development of a new, larger AECC, in conjunction with a commerical development partner, at a meeting today (31 October). Its preferred choice of site for the new venue is a site close to Aberdeen International Airport.
The AECC will continue to operate until the new venue is opened, which is expected to be in 2017.
The existing venue hosted 611 events last year, attracting more than 300,000 people. Home to the Aberdeen Conference Centre and the GE Oil & Gas Arena, its turnover grew almost three-fold between 2001/02 and 2012/13, from £2.5m to £7.1m - the best year in its 28-year history.
It has also increased its economic contribution to the city and Aberdeenshire from around £12m in 1989 to an estimated £109m in 2011/12 and supports more than 1,000 jobs in the region.
The AECC was opened in 1985 to house the biennial oil and gas show, Offshore Europe, which attracted a record attendance of 63,000 people in September. However the venue and the surrounding infrastructure servicing the show are now at capacity, and the centre misses out on live entertainment due to its small seating capacity.
The new venue will open up opportunities to attract more concerts and other shows which require a larger capacity.
Brian Horsburgh, managing director of AECC, said: "I am delighted with today's decision. This will enable AECC to take a quantum leap forward as a world-class centre for business events and entertainment, and to increasingly contribute to the region's economy going forward, as a key element of Aberdeen city's infrastructure."
He added: "Our challenge will be to find ways to continue to grow the business over the next three to four years until the new centre is completed in 2017."
In July, the AECC agreed a 10-year sponsorship deal to re-name its AECC Aberdeen Arena to the 'GE Oil & Gas Arena, Aberdeen' for an undisclosed six-figure annual sum.
The AECC recently announced that it will be hosting the Oceans 2017 marine industry conference.
Have you registered with us yet?
Register now to enjoy more articles
and free email bulletins.
Register now
Already registered?
Sign in