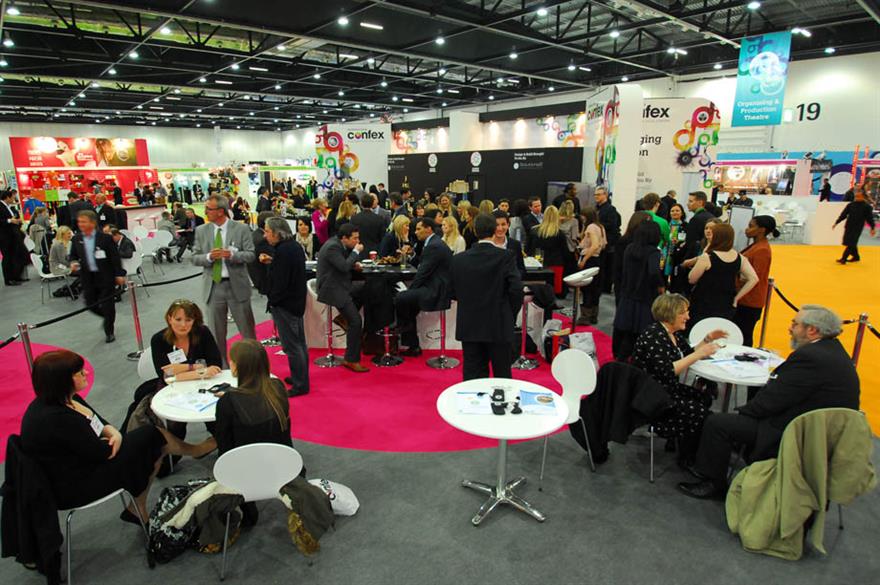 Last month, C&IT scooped the events trade press with the news that International Confex – the UK event industry's flagship trade event – was being sold, to publisher Mash Media. It has since been confirmed that Confex will move from London Excel to Olympia London in 2014.
The acquisition included sister event Live Experience, which has since been axed, was signed off on 20 September for an undisclosed sum by Mash managing director Julian Agostini.
Industry reaction to date has been characterised by optimism tempered with a dose of caution. Jonathan Read, board director at Tobacco Dock London, reflects industry sentiment. "The jury's out until they announce plans on how they are going to relaunch it," he says.
"UBM has tried to add more content but the bottom line at best is that exhibitors, the list of attendees and revenues are declining. They've tried and failed to reinvent it."
It is a point reinforced by Kevin Jackson, vice-president of business development at George P Johnson. "I'm sure most people would agree that the event was beginning to run low on inspiration," he says.
So what kind of rejuvenation would event professionals like to see?
One fundamental change is almost certain: after spending two years at London Excel, the event is moving, Agostini has said. He also said he was considering a number of other changes including a hosted buyer programme.
But Simon Maier, director at TFI, questions the wisdom of this. "If this is just a continuum of the hosted buyer scenario populated by industry junior staff, then perhaps less (rather than more) change will be in evidence," he says.
Understandably at this early stage, Agostini is keeping his cards close to his chest. But conjecture and speculation is rife.
"As the 'shop window' for our remarkably diverse industry, the event for event professionals should really be an exemplar for the great work we're all doing," says Jackson.
Maier hopes that event technology and innovation will become more integral aspects of the show and feels that politicians should play a more important role. "The old chestnut of getting government involved in what, after all, is an industry that has been good to and for them would be an excellent idea," he says.
Hopes, then, are running high that Confex's new owner will create a trade show that better reflects the vibrancy of the industry it represents.
INSIDER VIEW
"I welcome the new ownership. UBM is a savvy operator and only divests where it sees a lack of growth potential. For its new owner, Confex offers complementary consolidation in the events industry. Hopefully it will bring fresh thinking and a new vigour where there is always a hunger for new knowledge."
Randle Stonier, Chief Executive and Founder, Adding Value
"My personal vision for the future of Confex is Mobile World Congress. It's all that is right for the mobile industry, combining high-profile product launches and new initiatives, with great content and a dynamic environment."
Kevin Jackson, vice-president of business development, George P Johnson
"There needs to be more focus on senior players in the events industry where there can be an honest and tailored forum for them to engage in issues of the day. This marriage might assist in this direction - not least because Mash has an intelligence to make such a thing happen and also because there is market demand."
Simon Maier, director, TFI Group
Have you registered with us yet?
Register now to enjoy more articles
and free email bulletins.
Register now
Already registered?
Sign in