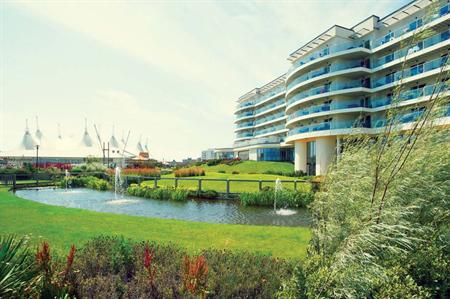 British car manufacturer MG launched the new MG3 model at Butlins during a three-day event, attended by press and staff.
Butlins has recently been investing in its facilities to attract more corporate event business. This included the resort's recent £180,000 refurbishment of its Shoreline Conference Centre and a total £250m investment across Butlins' three resorts since 2005.
The event took place from 3-5 September and involved a presentation from MG sales and marketing director Guy Jones.
Jones said: "Butlins in Bognor is surrounded by the South Downs, which offers a good driving route with lots of twists and turns for people to get a feel for the car, which is the most important thing.
"We also wanted to take guests away from the MG factory to somewhere relevant and I couldn't find anything more relevant than Butlins. We always strive for somewhere that is a little bit different. Butlins is an iconic British institution and a brand everyone knows in the UK, much like the MG brand, yet you might not connect the brand to the product it offers today. Butlins has had multi-million pound investments, which you might not expect. Likewise, the MG brand in the UK conjures pictures of a 1970s sports car and not some of the products we offer today.
"As businesses we're in a similar position with our brands, we're proud of reinventing ourselves in the 21st century with a massive inward investment and fun is at the heart of our brand and Butlins."
Simon Jones, national sales manager at Butlins, added: "We're delighted to have such an iconic brand at Butlins. Because we have around 4,500 guests at the resort this week, we have put a notice in every room to explain the MG event to ensure guests are informed. This has had really good guest engagement and also helped to raise the profile of MG to 4,500 people."
Have you registered with us yet?
Register now to enjoy more articles
and free email bulletins.
Register now
Already registered?
Sign in