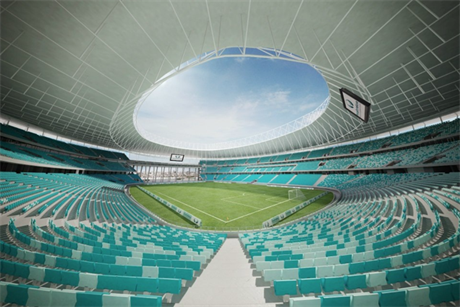 Average room rates in Rio during the tournament in 2014 will be £300 a night, compared to £145 for the same period this year, according to data from hotel booking website Trivago.
According to The Telegraph, Embratur also claimed Match is charging a fee of up to 40% on top of the price of a hotel room, which the company has denied, saying 10-30% is the correct figure.
An example of the highest increase has been cited in the north-eastern city of Salvador, where prices leap by 583 per cent, from £56 to £325 a night.
Flavio Dino, president of Embratur, told The Telegraph: "Embratur is committed to working closely with the tourism industry in Brazil to ensure visitors get as fair a deal as possible during their stay here. This involves close monitoring of price changes in the industry, and a recent survey we conducted found there was excessive price increases in some hotels, with some cases of price rises of over 500 per cent."
He said Embratur has contacted individual businesses to ask them to "re-evaluate their pricing system" and is confident they will respond positively.
Match told Telegraph Travel it operated with margins of between 10 per cent to 30 per cent and that these fell "within the norms of the industry". It said its average margin was 15 -18 per cent.
A spokesman said Match, along with FIFA, "would welcome any attempt the government would make to help us lower prices", but said it believed that, "in the vast majority of cases hotels are already providing room rates for the World Cup that are in line with the rates they achieve outside premium periods."
Some 25,000 English football supporters could join more than 600,000 international fans in Brazil for the World Cup matches, should England qualify.
Meanwhile, C&IT has learnt that predicted tourist spend that is set to reach 25.2 billion Brazilian Reais (circa £7bn) during the 2014 Fifa World Cup in Brazil - higher than public investment to stage the event.
C&IT recently reported that 11% of visitors to Brazil during the World Cup are to fly by private jet.
Have you registered with us yet?
Register now to enjoy more articles
and free email bulletins.
Register now
Already registered?
Sign in